College students are always looking for ways to make money. While some are fortunate enough to land a part-time job, others are left depending on financial aid and other small income sources. The good news is that thanks to apps, the internet, and social media, there are now endless ways to make money in a non-traditional way. The side hustle is a great way for a student to go.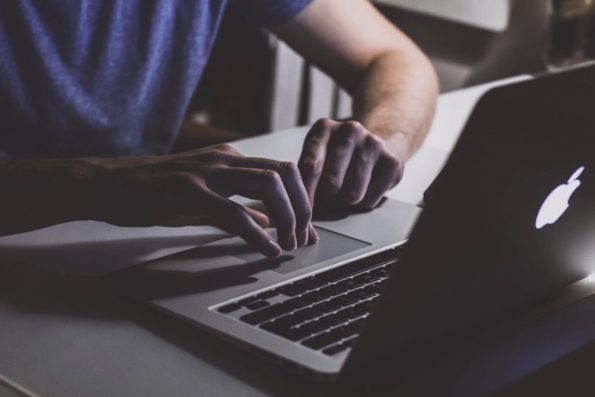 Are you a student who wants to learn how to make money fast? If so, keep reading for 6 creative ways that you can make money without interfering with your jam-packed schedule.
1. Become a Delivery Driver
By working as a delivery driver, you can turn your car from being a money pit to a money maker. There are all sorts of companies that are always looking for delivery drivers including DoorDash and GrubHub. What's great about becoming a driver for one of these companies is that you make your own hours. The flexibility of this side hustle allows you to work only when it's convenient for you.
As a delivery driver, you earn 100% of your tips along with a commission. Experienced drivers can make around $20-$25 an hour!
To get started, all you have to do is download an app and sign up. Just fill in the basic information about yourself and you can be well on your way to making money on the days you don't have class, or even between classes.
2. Work for Lyft or Uber
If you're not too interested in delivering food, you can also put your car to good use by working as a Lyft or Uber driver. As a college student, you've probably used these services before, so why not make it your money-making venture?
Lyft and Uber drivers also make their own hours. You don't have to commit to a schedule or a certain amount of time. You choose when you work, which in turn impacts how much money you make in a day or a week's time. It's now the most popular side hustle.
Depending on how often you drive, you may be able to make up to $35 an hour.
3. Become a Virtual Assistant
Companies are always looking for extra help, but as a student, you likely don't have the time to commit to being a part-time assistant for a local business. Thankfully you'll also find that there are tons of companies looking for online support. As a virtual assistant, you'll have to work a few hours a day completing a variety of tasks. You can expect to be in charge of:
Creating and posting blogs
Maintaining the company's social media presence
Answering customer questions
As a virtual assistant, you'll be a valuable asset to the team, ensuring that your client's online needs are met. Team participation makes it an even more rewarding side hustle. This is a great way to learn more about digital marketing, content creation, and much more.
4. Take Paid Surveys
Chances are you spend a lot of your free time online. While it's nice to take mental breaks and browse social media or read your favorite e-book, what if you could also spend this time making money? Paid surveys are a quick and easy way to make some cash.
Surveys only take around 5 minutes to complete, which means you could tackle several of them in an hour. Though surveys don't pay big dollars (usually $0.50 to $2.50), if you're able to commit to doing several an hour for a few days a week, you can earn a good amount of money.
Sites like Vindale Research, Survey Junkie, Swagbucks, and My Opinion all offer hundreds of surveys to take. New surveys are usually added each day so you never have to worry about running out.
5. Sell Books on Amazon
College textbooks can be quite expensive. Wouldn't it be nice if you could recoup some of these costs? These days not only is Amazon the place to find every item under the sun, as a student, but you can also use it to sell textbooks that you no longer need.
To get the most money for your books, ensure that they're in good shape, though you're still likely to make some money even if your books are a little worn.
6. Become a Website Tester
As a college student, you likely have a knack for knowing what makes a website usable and appealing to look at. With millions of websites on the net today, you've likely come across your share of sites that are either well designed or those that leave a lot to be desired.
As a website tester, you'll become an integral part of helping to minimize the amount of poorly designed websites. There are companies, such as UserTesting, that pay people to review websites and provide feedback. Studies typically pay around $10 and take 10-15 minutes. If you're able to review a few sites a day, you could easily make $100 a week.
Conclusion
As a student, you likely welcome any opportunity to make money. Instead of spending hours searching job boards and searching for positions, give one of the 6 options above a try. If you dedicate the hours, you can easily pull in more money on a weekly basis.