Starting a new business in the American tech domain is daunting as the industry is complex and competitive. Yet the challenges do not keep aspiring entrepreneurs from trying their luck. The growth opportunities are massive, and you can make it big sooner than you expect. All you need to do is get a good start and move in the right direction. You also need to understand that the new normal brings an unexpected set of challenges and opportunities for tech startups. While there isn't a proven formula to succeed, you can follow some tried and tested strategies to set on the right path. Here is some helpful tech startup advice from entrepreneurs who have already conquered the digital space.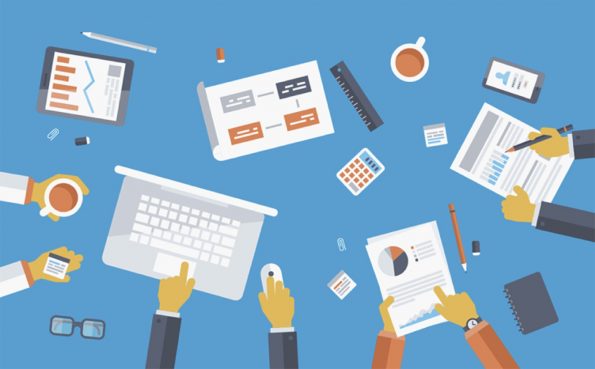 Begin with the right mindset
The right mindset is the key to navigating the tech startup landscape successfully. Most entrepreneurs struggle to cultivate it, but a clear approach gets you there. You must start with a realistic goal. A clear understanding of your product offering, customer base, and business model is also crucial. You may want to experiment with different products, tactics, and ideas in the early stages of business. While it is natural, a firm plan founded on a clear understanding can take your startup to the next level. So make sure that you do your bit of research before taking the first step of the journey.
Know what your customers need
The customer pain point is the mainstay of success for tech startups because you can win only if you have a solution to a problem. You must know what troubles people to have a real problem statement at hand. Success will come effortlessly if you can provide a simple and affordable solution to this problem. Also, make sure that you focus on one problem at a time, build your business on it, and scale later. The last thing you should do is try to bring multiple offerings to multiple needs. You may end up failing at everything. Instead, the best tech startup advice is to focus on a single challenge and create a marketable product within a minimal timespan.
Find a niche
When starting up in a competitive industry like IT, you must find your differentiator. The best way to do it is by focusing on a niche and excelling in that area. It does more than give you a competitive advantage. Business becomes less complex, and the chances of mistakes are the minimum. You can operate with a smaller team as well. Moreover, you can achieve early success by offering a solution to a critical problem overlooked by bigger companies. Of course, you can move to other niches down the line, but keep it small to start with.
Build a diverse team
Even if you focus on a single niche and offering, building a diverse team for your startup should be a priority. Pick IT experts with unique personal, educational, and professional backgrounds. A diverse team empowers a business with a variety of perspectives and opinions. These can be valuable in the tech industry as you get insights into consumer expectations. Moreover, they help you to stay relevant and innovate continually. Remember that your team is the foundation on which your startup rests. So concentrate on bringing the best people on board.
Outsource where you can
Over the years, American IT startups have realized the value of outsourcing. You may have a solid core team to begin, but it is impossible to have every skill within a shoestring budget. Outsourcing is a perfect solution as it enables you to fill the skill gaps without spending a fortune. You can consider Software Outsourcing LATAM as talent comes at affordable costs in this part of the world. The best thing about offshore developers is that they blend seamlessly with your core team. These professionals deliver flawless work and respect deadlines, making them an asset to your business.
Pick a manageable workload
Overloading yourself and your team with unrealistic targets and timelines is a blunder. Tech startup advice includes focusing on your team. You may have a great team of in-house and talented outsourcing partners, but there's a limit to the workload they can handle. Likewise, you have your constraints, no matter how enthusiastic you feel. Determine where to set boundaries and stay true to them. Pick only a manageable workload and excel at the projects you take. Invest in time-saving and productivity tools that help you do more with less.
Value feedback
As a tech entrepreneur, you must value feedback and act on it. Feedback plays a crucial role in improving your offering and boosting client satisfaction. Seek out input on your ideas proactively from the very beginning. Reach out to your clients and listen to your employees and outsourcing partners. You may find a goldmine of information that can set your business apart in the competitive landscape. Do not fear negative feedback, but use it as an opportunity to get better.
Invest in user experience
Great IT solutions and products are founded on user experience, so invest in it for every single offering you create. You cannot expect your offering to succeed unless it matches the user's expectations. Even the best features will not impress your customers if they are not easy to use and understand. Make sure that your product is simple and flexible enough to make the end-users comfortable. It is the key to making a mark in a competitive market like technology.
Learn from your failures
This is a worthy piece of advice that every tech entrepreneur should stick with. Failures are more common in the IT industry than in any other domain. Expect them to come as you navigate the startup road. But take them as learning experiences rather than disappointments. Every time a product fails, you have a chance to create a better one. Take time to analyze the reason for the failure and use them to improve the subsequent offerings.
These simple tech startup advice ideas can take you a long way with your startup journey. Pick them today, and move ahead to establish a successful tech business. Most importantly, enjoy the challenges and learn from your mistakes as you go.