What is it that makes one person fail and another person succeed? Is there even a logical explanation for this or even a connection? Successful founders or entrepreneurs are often asked in interviews about their recipes for success, but sometimes they can only guess what caused them to fail, and the answers are not always the same. So, it seems that several factors and characteristics are necessary for a promising idea to be successfully implemented. It even leads to the subsequent success of the company. Here are the five most important characteristics that a founder or entrepreneur must have to successfully follow his or her business path.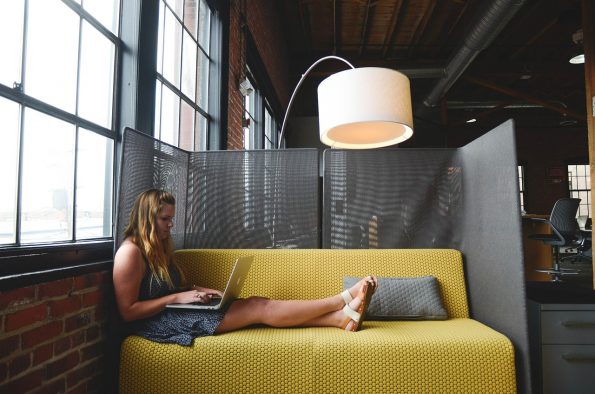 AS AN ENTREPRENEUR YOU NEED TO HAVE A SPECIAL VISION
How can you achieve something if you don't know exactly where you want to go? This goal is the vision of an entrepreneur. History shows us that only those founders were successful in the long run who had a precise idea of what they wanted to achieve or change with their idea. Of course, you may be eyed critically at first, because visions often break with the tried and true and want to create something new, but without them, you won't get very far as an entrepreneur. And it always plays a big role. It doesn't matter if you are going to establish a virtual casino like ChanCasino or think about a law firm, having a vision is very important.
PERSISTENCY
Be successful from one day to the next? Only very few people succeed in this and then only with a tremendous amount of luck. Well, things don't go very well at first and you have to cope with setbacks – success just takes time. If you get discouraged too quickly, you may miss out on great opportunities that only open up when you've held out a little longer. And you may fail, perhaps even several times. But the persistence pays off at some point.
PASSION
In addition to perseverance, passion for one's ideas and self-employment is also particularly important. Particularly during the start-up period and the first few years, entrepreneurs have to do without a lot before they can eventually reap the fruits of their labour. Fixed working hours, secure income and limited responsibility quickly become foreign words. If you can't motivate yourself to make these sacrifices, you will quickly lose faith in your project. As a result, you will probably give up everything. Passion is therefore indispensable when it comes to coping with the challenges and the high volume of work that entrepreneurship entails.
CREATIVITY
Creativity is not only beneficial in developing a well-thought-out business idea, but also in the day-to-day working life of the entrepreneur. Because like everywhere else, not everything always goes according to plan. In these moments, it is important to quickly find a good solution that does not necessarily follow well-trodden paths but can also be unconventional at times. And when it comes to raising capital, it doesn't always have to be the classic bank loan – you can also get start-up capital at start-up competitions or with crowdfunding, for example, if you can convince people.
COURAGE
Being a founder or entrepreneur often means wanting to dare something new. Unfortunately, most people like to stick to the tried and true, because it works and there is no risk involved. But where would mankind be today if there hadn't been courageous people in every era who weren't satisfied with the status quo? So, you have to dare to make decisions, even if the consequences and results cannot be predicted with certainty. This is the only way to possibly achieve a breakthrough that others could not because they were afraid to decide.
For sure, there are even more important characteristics that make it easier for a founder or entrepreneur to implement his or her idea.