Deciding to start a business is one of the most significant decisions in the life of a human being. It is why most entrepreneurs consult a business coach to guide them through some of the tough processes and decision-making levels of starting a business from scratch. Exploring business ideas opens up full-time and side hustle opportunities to enhance your career and life journey.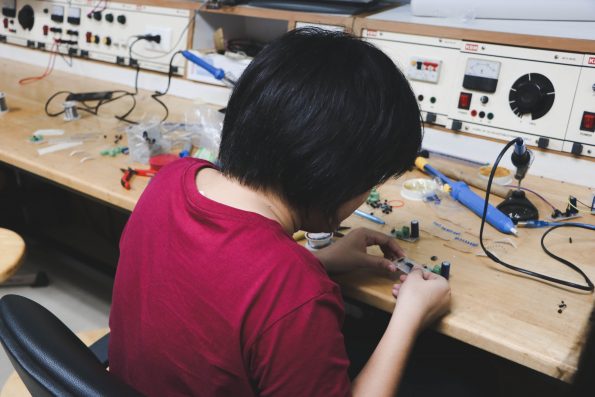 In this era of wide competitiveness, especially on the virtual world, you do not just want to start up a business out of the blues. If you want to be a business owner of a small struggling company. If you really want to be a successful entrepreneur, here are some of the best business ideas to anchor on:
Editorial services
Content is such a crucial part of the world's ecosystem. It is not just about information dissemination, but more so about communication between different parties, and between brands and their clients. The editorial service business is, therefore, a business idea that can earn you a lot of money. Most people can come up with great copies, but not so much be in a position to edit the materials into a final, appealing and composed piece of work that is readable and relevant to the target audience.
You can focus on copyediting and proofreading service, which provided correctional services to client's written work, for instance, grammatical, typographical, and stylistic errors that only a professional eye can identify. Further, you can choose to do book doctoring, which is essentially tweaking an expert's manuscript into a publishable state.
Content development
Content development is slightly similar to editorial services only that with content development, you get to create and generate original content for clients from scratch. The internet is flooded with websites that keep sprouting every single day. The demand for quality content is escalating by the day. Therefore, a business set-up specifically for content development is likely to do very well today and even in the future.
You can choose to concentrate on book writing, article writing or copywriting. As for copywriting, your focus will be on creating material that promotes a product or a service for other companies. Overall, there is a lot of business ideas for a content developer to explore, given the popularity and significance of SEO today. Target different websites and blogs to learn about the diversity involved in content development. You can then prepare yourself for a successful career.
Website design and engineering
With millions of people from different professions launching their websites day in day out, website design is one of the most successful entrepreneurial courses that any business owner can pursue. Learn about how to come up with the most creative platforms that are very responsive, and swift to navigate.
To succeed in this idea, you require some training to learn about the processes involved in building a website, including, standardized coding, user interface design, user experience design, and proprietary software, among others. Ideally, you do not have t do all of those; you can work with a team upon which the web engineering process will be fully developed.
Computer and smartphone repair
It is very evident that technology has taken the world by storm. Over 90% of the entire world's population is now part of the tech-savvy era through smartphones, laptops among other devices. The best thing about computer and smartphone repair is that there are different aspects you could major on, that is, the hardware aspect, or the software aspect.
Depending on where your interests lie, either of the dimensions can accord you great success. Take your time to gain train and gain experience, upon which you may require a license to operate. If you decide to choose the route of hardware, focus on the wiring aspects of devices, monitor and mouse types, other peripheral components like scanners and printers. If on matters of software, learn all there is to learn about internet service providers, website coding and setups, windows and Linux operations JavaScript coding, among others. However, with this business idea, you must establish yourself as a trusted guru that anyone can rely on, especially locally.
Social media consultancy
Of the many business ideas to explore, let's be honest – social media is quite the thing today. Everyone wants to be a member of at least two or more social media platforms. As people get interconnected with each other on different platforms, companies are quickly finding a place on these very platforms.
An entrepreneur can hence capitalize on this fact, by becoming a social media consultant. For this, you must become a guru in the operation of all social media platforms, enough that people can trust you with their brand for insights on which social channels are fit for their kind of products and services, ideal tactics to use, implementing schedules and content posting, engaging target audience, just to mention a few. You also need to understand the processes of digital marketing on social media and have a proper understanding of how to analyze the reports that are generated, say for social media ads, traffic flow insights, conversion rates, among others.
Search engine Optimizer (SEO)
Search Engine Optimization has come a long way over the years, evident from the large reliance by both big and small brands. Every website owner needs SEO to succeed in the virtual world. Becoming an SEO is very easy, especially because it only requires a mastery of the major optimization processes for a start.
Learn how to outshine competition by mastering keyword research, quality content development, audience engagement, and link building. As an SEO, you must build a portfolio that your clients can check out to trust your services. The best thing about opening an SEO business is that you can sign up all types of client, including working with top brands, because every company requires some help every once in a while.
There are numerous business opportunities that you can explore, not just for the sake of it, but for success. The ones mentioned are some of the most prime business ideas of this century, with a long-term value because of their inclination toward technological advancements. Visit https://serpbook.com/blog/keyword-ranking-tracker/  to learn more about rank tracking, and how it can help you make your new business very visible on the virtual world.