Most of us find it hard to keep up with workplace rules and regulations. We want to work our way, that is working flexibly and with complete control. The 2016 Deloitte  Millennial Survey found that 63 percent of millennials want to move away from traditional employment and start their own business.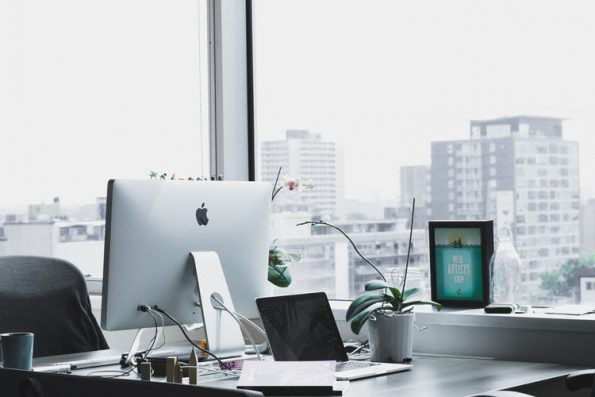 When you are young, it is easy to dream of being your own boss and going it alone. You have got few responsibilities, no financial burden, and the world is at your feet. Starting your own business when you have the time and energy seems a perfect choice. It appears as an option to make money doing something that you love.
8 Signs to Start Your Own Business:
Launching your own business is quite a daunting undertaking. Coming up with a viable idea, creating a decent business plan, managing the investment, hiring employees, lack of experience, and a lot of technical requirements are some of the reasons why self-business may not be a realistic option. There are others, however, who take precisely these steps in their career.
It is possible to feel ready earlier than you actually are, and it is equally possible to let fear hold you back and avoid taking the leap long after you are prepared. We have compiled a few signs that show you might be ready to go out on your own.
1.  You are frustrated with your job:
Many of us love our job and industry but are frustrated to work for someone else. It can be due to employee's mistakes and limitations or your inability to do more. Whatever the reason for your frustration, it means it is the right time to move on to something new. However, it takes a lot of time, efforts, and passion for starting a business of your own. You need to carry this passion and feel the excitement when starting a new venture.
2.  You believe in your idea:
If you have researched the industry, thought about the process, imagined the final product and truly believe it will make big in the market, you are in the position to start your business. However, you need to bring something original to the table. If you have unique ideas and believe that it can come all the way to fruition, only then you should give it your time.
3.  You are sufficiently motivated and self-discipline:
A famous and straight forward quote from Napoleon Hill's all-timeclassic "Think and Grow Rich" goes:
The starting point of all achievement is desire. Keep this constantly in mind. Weak desire brings weak results, just as a small fire makes a small amount of heat.
Owning a business means you are your own boss, but it comes with ample responsibilities and sacrifices. The things you give up often find their way back to you once the business finds its groove. You may not make enough money in the early days, but let it not cast doubts in your mind or disinterest you in the venture. If you have a million-dollar idea and are motivated to bear the long and exhausting hours, use it to power through the challenges of starting a business.
4.  You like to have your own schedule:
Not everyone like a usual 9 to 5 job. If you have your own 'productive hours' and want to follow a different schedule, you should consider starting your own company. Owning a business means you can decide when you will work and which days and times you get leave or a break. However, many businesses, such as car buying and selling, requires you to consider the nature of car buyers and make a schedule accordingly.
5.  You enjoy learning:
Starting a business requires a diverse skill set. Apart from making a quality product, you also need to be a good leader, a strong communicator, and a good decision maker. If you hesitate to take tough calls or lack the backbone to take action, your business will suffer. While some people have a natural talent in these areas, others require the willingness to learn them. Becoming an entrepreneur is a skill that requires you to constantly learn new skills and knowledge. Start your own business only if you are prepared for the journey.
6.  You have a financial business plan:
Before you start purchasing equipment for your business, you need to have a plan for every dollar you spend. Create a realistic road map and a business budget by assessing the supplies, utilities, and expenses. The financial project should be made an integral part of your business plan. Although technology has made the entry barriers lower, you still need to manage the initial startup cost. It is an important indicator to show that you are ready to get your business off the ground.
You might also be ready to launch your business if you have an understanding of which startup costs are tax deductible and which costs are considered as personal expenses. Your financial projection will provide much clarity about your business activity and a good understanding or whether or not you're ready for starting your own business.
7.  You have connections in your industry:
Networking is an important part of starting a business. You need to believe in your idea, but you also need to validate it through people who'd be your potential customer. Spend time meeting people in your desired industry and develop relationships with professionals that you could turn to in case you need advice or mentorship. This is a huge sign indicating the right time for launching your own company.
8.  You understand the risks:
There are many risks when starting your own business. You could lose money, lose your time with friends and family and even face criticism. You should know that your business may require years of hard work before it can turn into a success. If you understand these risks and many others and are ready to face them, it is a sure sign that you are prepared for it.
Conclusion:
Entrepreneurship can be a scary but rewarding journey. This is not a very comprehensive list but certainly the right place to start to determine whether you are ready to launch your own business. It is possible to get discouraged at some point, but always remember not to give up.
Author Bio:
About Michelle Joe: Michelle Joe is a blogger by choice. She loves to discover the world around her.She likes to share her discoveries, experiences, and express herself through her blogs. You can find her on twitter: @michellejoe524