Content provides useful information about your products and services. Aside from that, it also helps draw in potential customers. It is no wonder that experts consider content as "king." And indeed, as more and more people rely on the internet when it comes to shopping for the solutions they need, businesses will have to focus on building an effective content marketing strategy.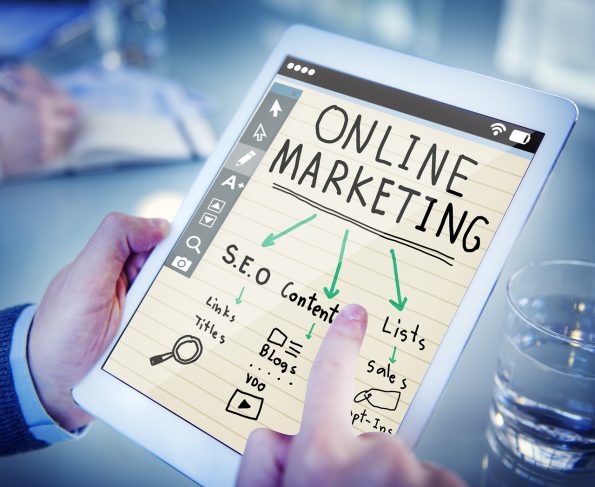 In order to compete within your industry, you will need to analyze, create, and distribute content that attracts the right people. It is a process you won't be able to finish in an instant, but with the right approaches, you can create content that's bound to generate more clients!
Set awareness as your initial goal
Before you start to plan out your content marketing strategy, you need to understand that people go through several steps before you get them hooked. Since your goal here is to get more customers, you can start with the initial phase of a buyer's journey: The Awareness Stage. For this, you will want to publish content for raising brand awareness. This should generate interest in your products and services by providing thought leadership, advice, and information that your audience cares about.
Use the multi-channel approach
Once you are done setting your priorities, you need to pick the best channels for promoting your products or services. Today, businesses use multichannel marketing to reach out to their audiences. They use a healthy mix of email, social media, and blogging to get their messages across. You waste great content if you are unable to distribute it across all audience touch points, so make sure you include all relevant channels that your current marketing budget allows.
Keep track of your analytics
Marketing is not a "set it and forget it" project. It is an ongoing process where you need to keep constant tabs on important numbers such as organic visits, conversions, and lead acquisition rates. This is a critical part of a content marketing campaign because it lets you know whether the campaign is performing as expected. It also helps you set benchmarks or targets that allow you to improve your current campaign.
Use content to build reputation
Apart from informing your audience, content can also help improve your brand's reputation. Instructional videos, industry analyses and infographics are powerful in helping your brand gain a strong footing among potential customers. You should also keep track of reviews, good or bad, to make sure your brand maintains a positive image online. Reputation management platforms like the RepCheckup software are quite useful for tracking online reviews and preventing negative comments that could put your brand in a bad light.
Put quality and relevance front and center
From an SEO standpoint, publishing content that provides relevant information to your audience is important to maintain higher online visibility, considering that search engines today reward websites that give the best experiences to users. Researching possible topics goes a long way in attracting people who want to deal with a business that knows its industry well, provides fresh actionable information, and seeks to bridge the gap between customers and the solutions they are looking for.
It is one thing to create a blog, and it is a totally different thing to create content that gets people's attention. Use the content marketing tips above to generate new customers for your business.