The world of business is moving online – and so is your marketing. Digital marketing covers any form of marketing that starts online. It doesn't matter which platform, channel or device you're using to advertise your business. It also doesn't matter where your users see and interact with your campaign. If it started online, you're running a digital marketing campaign.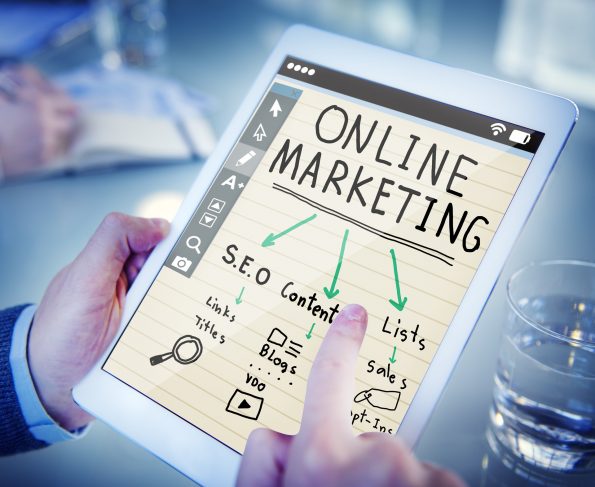 This means digital marketing can cover anything from PPC (Pay-Per-Click) campaigns, videos, emails, apps, blogs, emails or even SMS messaging.
One of the greatest things about digital marketing is the range of campaigns that you can run. No matter what your budget or size, there's a marketing solution that will benefit your business.
Need more convincing? Here are 3 of the biggest benefits to digital marketing.
1. It will accurately measure your results
The majority of digital marketing campaigns will give you access to more data and analysis than any other form of marketing.
For example, you are never completely sure of what you're paying for in traditional marketing. This is because you would pay to put out an advert in magazines or newspapers based on an estimated number of people that could see this advert.
But, you'll never have actual data on the actual impressions that you generated. On how many people saw and engaged with your marketing, or how many people simply threw it away.
Digital marketing campaigns change this.
They give you actual insights into how many impressions you got, how many people watched your video, read your email or opened your SMS message.
What's more, they will also show you how many users took action. They'll give you real insights into which campaign people responded to, how many conversions you gained and how it boosted your profits.
So, you'll always be able to tell what's working for your business.
This means you'll be able to make informed decisions that improve your results and increase your ROI (Return On Investment).
2.It's flexible and adaptable
Not seeing the results you wanted from your digital marketing campaign? Simply make the changes you need to improve your success.
Unlike traditional marketing campaigns, where you had to pay a fixed price per contract, you can make changes as and when you wish with digital marketing campaigns.
One of the best examples of this is through PPC campaigns, such as Google Ads. Completely flexible, you can change your anything about your ads, including the text, budget, bids or schedule, anytime you wish.
So, as soon as you notice an underperforming part of your campaign, you can instantly change it for better results.
What's more, tools like Adzooma can do this hard work for you. Their advertising platform will automatically check and analyse the data from your Google Ads account, finding all the ways you can boost your success and implementing them for you at the click of a button.
3.You'll reach a bigger audience
Digital marketing advertises your business to your customers wherever they are.
No matter if they're on their phones, searching their favourite websites or watching videos online, digital marketing ensures that your campaigns will always reach your users.
In addition, this marketing allows for a much bigger reach than traditional marketing, advertising your audience to a wider audience.
Improve your conversions with digital marketing
With digital marketing, you can reach a wider audience and run campaigns that exactly suit your budget.
You'll also be able to directly track and monitor your success and make changes straight away, ensuring that you're always running the best campaigns that work for your business.
This means a better ROI, increased conversions and a bigger profit for your company – all through digital marketing.