A sales value chain is a set of business processes and activities that add value to a line of products or services. The value added is easily noticed and appreciated by the end customer. The steps needed to increase value will provide additional employment and expansion opportunities within the company. There are hundreds of ways to add value, some of which are completely cost-free. Ultimately, it's about individually addressing each link to come up with creative ways to give your clients and customers more than they bargained for. In this guide, we'll teach you seven highly effective strategies that can help strengthen your value chain.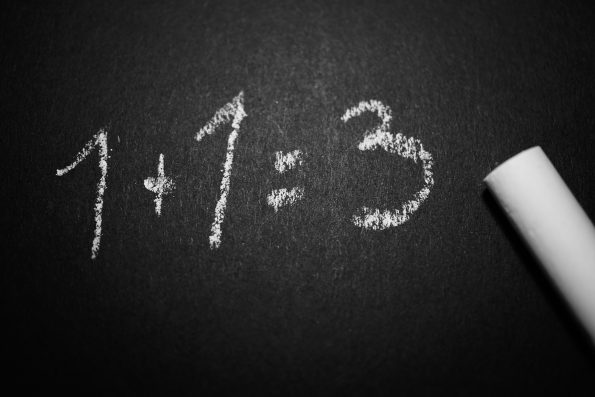 1. Consult with a Value Chain Specialist
Attempting to map out and refine a chain independently can be a challenging and inefficient process if you've never done it before. Not only will you be practicing on your own business, chances are you'll probably miss a few things that an expert would have figured out along the way. Thus, it's usually best to start by speaking to a professional who has experience in mapping and optimising sales value chains. There are some really great programs out there that will significantly help your business. For example, Treve Wearne from Nazca Services has created a Conversational Solution Sales Program which details how improving just 6 key areas and can improve sales and ultimately grow your business to be the best it possibly can be.
2. Bundle Products and Services into Useful Packages
Perhaps the fastest way to add value is to simply combine products and services that you're already offering. When everything is sold separately, you're missing out on an untold number of up-selling opportunities. Instead of leaving it up to your customers to determine which products and services would be ideal for their needs, provide recommendations in the form of comprehensive bundle deals or subscriptions. By having minimal, moderate, and all-inclusive packages that facilitate bulk discounts, you can entice customers into larger transactions and increase your average sale amount while also adding value through a wider range of options and useful combinations.
3. Request Feedback from Existing Clients and Customers
Rather than trying to figure out what your customers want, why not just ask them? Questionnaires, surveys, and simple follow-up emails can help you encounter new ideas and approaches from a client's perspective. By reshaping your value chain from the outside looking in, you'll be less likely to stumble past weak links and potential strengthening solutions will become obvious. In this way, you're actually crowdsourcing innovation through your customer base instead of relying on your employees to shoulder all of the creative weight.
4. Consider Launching Accompanying Products and Services
Take a long hard look at your catalogue of offerings and ask yourself whether there are products and services that could be easily added to the line-up. For example, a company that does lead generation marketing could add local SEO, content creation and distribution, social media account management services to their portfolio while still accommodating their targeted audience.
5. Improve Support and Guidance
People like to be informed and supported every step of the way. Most SMEs can benefit from maintaining a regularly updated blog and FAQ section that addresses common concerns and support questions. Curating and presenting information in an understandable manner is a straightforward way to prove professionalism and expertise. Strengthening the support link is one of the fastest ways to add value to a chain.
6. Offer Bonuses for New Clients and Customers
Incentivising will almost always improve marketing results. Although giving something free to every new customer may create an extra step, you can streamline the process by using email auto-responders to send out e-books, videos, coupons, and other bonuses automatically. Incentives not only add value for the customer, they also encourage additional email opt-ins, subscriptions, enquiries, and other forms of engagement.
7. Look for Ways to Increase Quality While Remaining Profitable
Ask yourself what you can do as a company to give your customers a better experience and finished product. Many times, adding quality will equate to taking a loss in the amount of profit you're making per transaction. However, you have to consider the fact that providing the best value proposition in your niche could lead to significantly increased sales which would offset any nominal losses. In essence, being as greedy as possible isn't always the best way to make the most money. If giving clients more for less means getting more business in the long run, it's a worthwhile trade-off.
Start by Building a Value Chain Map
If the idea of a value chain seems foreign, you may want to begin your efforts with a consultation. Once you've built a solid understanding of what value chains are and how they can be optimised, continue by creating a comprehensive map of your current value chain. There are many ways to format these maps, and you could even invent your own mapping format if it helps you visualise the chain.