With the rise of online side hustles and businesses in the Digital Age, most people do not consider the possibilities a manufacturing startup has to offer. While an online business gives you the flexibility to deal with digital products—like courses, graphics, and content in general—several online businesses need physical products to ship out to consumers. The rise of online business, therefore, heralds a need for fair manufacturers and suppliers for these hundreds of thousands of business opportunities.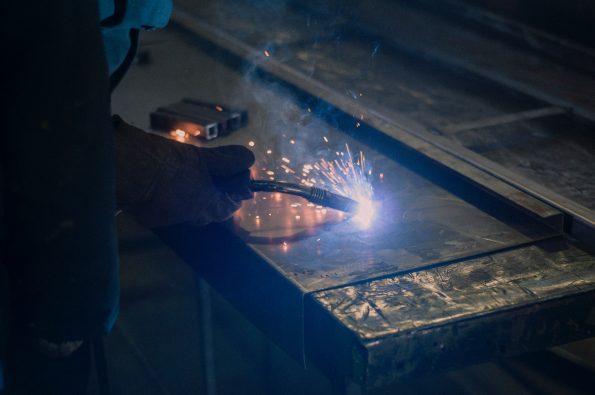 Enter the manufacturing upstart.
Tip #1: Create A Rock-Solid Business Plan
Manufacturing upstarts have the great possibility to be incredibly lucrative, but the first step to securing this future in how to launch a manufacturing startup is through developing a business plan.
Your business plan is where you will outline your brand's methods of moving forward. This is where you will determine your product projections, your material sources, your ethical standpoint, and your marketing strategies. This is where you will outline how you will conduct business with partnering companies as well as how you will treat employees and clients throughout the business process.
Your business plan is a short document, usually no more than 3-4 pages. A rock-solid business plan functions as a roadmap. Whenever your manufacturing startup wants to expand, go in a new direction or feels lost you can look back at the business plan and determine where you need to go from there.
Tip #2: Lean Manufacturing
Your newly minted manufacturing startup operation will probably have no way to successfully function without relying on lean business principles. Fortunately for those running a production facility in the digital age, the shift to lean has never been easier thanks to Leading2Lean software and similar tools designed to optimize manufacturing systems. The importance of lean manufacturing principles is unparalleled to all other aspects of business.
Lean manufacturing is the principle upon which companies like Toyota have become so successful. The manufacturing has to do with training employees to optimize the manufacturing process. Managers are trained to listen to employees when employees are struggling with the process or when they have ideas on how to streamline the manufacturing process. Listening to employees is crucial for learning where manufacturing processes can be streamlined because employees are the ones who were on the operation floor day in and day out.
This atmosphere can be created through monthly brainstorming meetings, open door policies, and talking to employees when they are struggling and helping them develop plans to improve performance. Creating a safe atmosphere for employee expression is crucial for helping them recognize that their ideas are important so they will speak out.
By implementing employee ideas for safe optimization, manufacturing companies save money on products and production energy. This allows business owners to spend more time focusing on their clients' individual needs as well as lowering their prices and raising their quality to bring in more business.
Tip #3: Set Yourselves Apart
Once you have determined this aspect of your business model, you need to then determine how you are going to source your materials. The use of ethical sourcing is one of the best ways to set yourself apart. Businesses which care about environmental sustainability, as well as social justice, are businesses that generally receive long-term support from consumers.
Businesses which show concern for their workers, clients and the planet create a sustainable business model. When you treat your resources well, people notice. A strong reputation will increase the chances of success for your manufacturing startup.