There are many reasons to become certified as a project officer and there are many institutes and online portals that offer a certified project management course. The role of a project officer is a varied and diverse one, full of challenges and rewards. Here we'll consider some important reasons for acquiring project management certification in this critical role:
International recognition
Many institutes offer course that are world renowned for the quality of education provided. These widely valued institutes will give you a qualification that gives evidence of your talents in a way that is recognised by companies globally.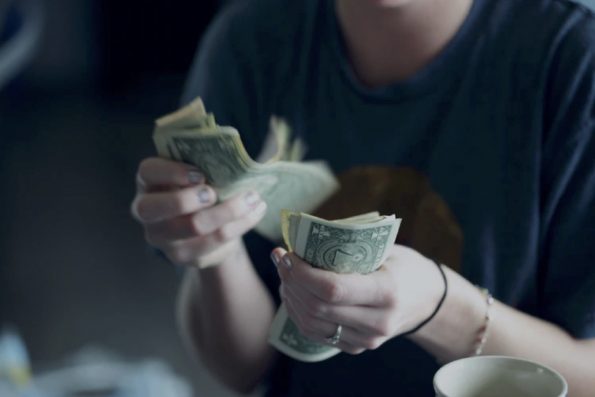 There is a significant salary increase to be had when you are certified. A recent study showed that you could get up to a 20% in earnings when you have a certificate behind you.
Opportunities readily open to people that can prove their abilities and experience. Your qualifications will help you to gain the trust of others and therefore increase your chances of employment and promotion.
Improvement in performance
When you have the knowledge that comes with certification, you can perform better as a project management professional than someone who doesn't have the same knowledge.
An investment for the future
A certified project management course isn't as expensive as you might think. Weighing up the small cost again against the significant benefits, it's clear to see that such a qualification is a great investment for your career.
A project officer course will give you the power that comes with the knowledge of the many processes involved in successful project management. But what does the role involve?
What is a project officer?
A project officer has the responsibility to oversee and manage the logistics of an entire project, from the beginning to the completion. In this role, you would need good team work skills to be able to work together with a project manager to analyse the progress made so far and the future steps that need to be taken. Documentation is a crucial part of every project, and a project officer has the duty of managing all of these important documents. It might sound that there's a lot of work involved, but the attractive average hourly rate of $33 makes it look a lot more appealing. That could add up to over $65,000 a year!
Another valuable skill is that of budgeting – you will be required to balance the budget of each project you manage and ensure accurate communication within the departments under your supervision. You need to have the ability to solve problems, form strategies, juggle responsibilities and make executive decisions. Working under pressure is a constant in this role as you need to ensure that the project is completed in time of the deadline. You need to motivated and organised, reliable and supportive of others. Here's a few essential skills that employers look for in a project officer:
This kind of skill is one that you'll need in every role in your career from the minute you leave college to the day you retire. It's an essential life skill and it will set you apart from other applicants, even if they have the same technical skills that you have. Interpersonal skills will make you a nice person to work with and they are valuable to hirers and managers. Within the umbrella term of interpersonal skills are the skills of communication, conflict management, empathy, leadership, active listening, negotiate, teamwork and dependability. Project management certification will help give you confidence in your communications.
These skills are essential to working efficiently on a variety of projects while also being to keep a tidy mind and a tidy desk. With organisational skills as a tool in your belt, you'll work well to a deadline and maintain a well-coordinated team and workspace. Within this branch of skills are the required abilities of time management, physical and mental organisation, communication, delegation, self-motivation and planning. Being an organised individual will make you not only an asset to your employer but also to the employees under your direction. You'll reduce not only your own stress but also the anxiety of your whole team as you manage time efficiently and work through your various checklists successfully.
As you've noticed, communication skills are a common thread running through the requirements of any project management role. Writing skills are one asset that is essential to good communication. When it comes to writing skills, there lots of basic concepts that you need to fully grasp in order to communicate effectively. You need to understand the principles of grammar, spelling and punctuation. However, you're communicating, you need to able to use concise language, write for your audience and ensure to rely on facts, not your own opinions.
Life in Project Management
Before embarking on any career in project management, there are some important factors that you need to consider. The role goes beyond qualifications and skills – project management is an art, a science even. Effective project managers are essential to a successful business. Poor management is one of the biggest factors that cause the loss of investment and even the failure of businesses around the world. If you're the kind of person that likes a challenge, you're sure to find these in the field of project management. Every project is different, unique and temporary. Every day will bring new challenges and test your limits.
As you progress and improve, you'll continue to expand your knowledge in several different fields of learning. Not everyone can find a job that gives them a sense of achievement, one that's in a real and meaningful role that will contribute to a company or even an entire industry.
Project officers have a role that does just that. You will have the sense of pride and accomplishment when a project is finally completed. You'll see the positive impact you have on your co-workers as you encourage and motivate them to keep growing and improving. Receiving a qualification by completing a certified project management course will empower you to work in any industry or field with a bright future ahead of you.