LinkedIn Premium is a valuable tool to help promote your brand and establish yourself as a thought leader. Many people are missing out on the trend by sticking to the free version of the platform, but there is a lot to be gained by springing for a premium membership and establishing your thought leadership using some proven LinkedIn Premium tactics.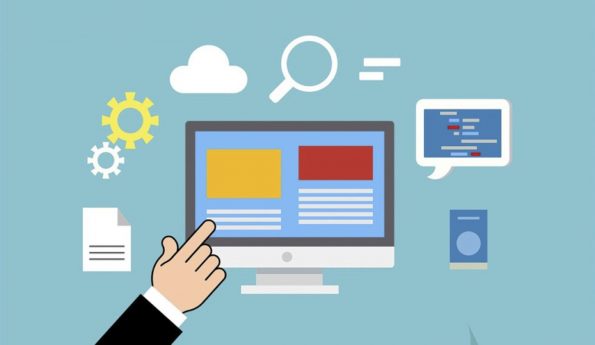 Some of the features that are included with the price of membership are essential for business professionals who want to improve their brand. 
Why does thought leadership matter for your industry? According to research, those who define themselves as decision-makers say that thought leadership improves their perception of a brand. A whopping 88% believe this to be true, and that number has grown year over year since the survey began. 
What LinkedIn Premium tactics will help you and your brand? Let's take a closer look at how some of these features can enhance your visibility when it comes to thought leadership:
1. Discover Detailed Demographics
Users who pay for a premium membership have access to the profiles of those who have viewed their content. This feature allows you to see the entire list of every person who has viewed your profile or thought leadership content within the last 90 days — a significant improvement over what you can see with a basic membership. 
Beyond the access to the complete list of people who have viewed the profile, you can also see their detailed demographics to ensure that you are engaging the right audience with the material that you post. 
You will be able to see key details, including: 
Full name

The industry they are a part of

Title and position within the company
As a thought leader, this lets you know whether your messaging is consistently connecting with the people you want to target. Don't miss out on this opportunity to get in front of the right talent for your company.
2. Open Profiles and More Meaningful Connection
Another benefit to being a LinkedIn Premium user is that you can choose to have an open profile. Thought leaders like Thomas P. O'Brien love this feature because it allows them to connect with anyone and everyone on the platform. 
On the other hand, regular users can only see the profiles of those in their networks, but this all changes with LinkedIn Premium. 
With the expanded service, you can connect with just about anyone on the platform. Individuals who see your thought leadership content can further engage with you through private messages. 
You can also engage with them — you can send private messages to anyone who interests you, limited only by the number of InMail credits you get each month.
3. More Search Filters
Research from Edelman and LinkedIn has shown that more than half of all decision-makers spend an hour or more reading thought leadership content each week. You can find more of these people who are interested in connecting with your ideas through more advanced search options. 
With LinkedIn Premium, you will be able to access eight unique filters, allowing you to get as specific as you want to be when it comes to finding the ideal person to contact. 
These filters can help you to connect with the right person, even if you aren't entirely sure who that is just yet. Premium search filters allow you to look for specific people in a given industry as well as roles based on level or title. 
Once you narrow down the field of people you are looking for, you also have access to five saved search results. These LinkedIn Premium tactics allow you to save time if you are constantly looking for new people to meet with when it comes to your thought leadership content.
4. Set Up Projects
Get more organized with your thought leadership content using the projects feature on LinkedIn Premium. You can place your audience into different folders, note their status, and set reminders for you to follow up with them at a later date. This management ensures that you stay at the forefront of the minds of your targeted audience. 
It also means that you never have to lose the information for someone you thought you could connect with in a more meaningful way regarding your thought leadership content. Keep your leads and potential candidates organized with this easy-to-use tool.
Becoming a Thought Leader on LinkedIn Premium
Establishing yourself as a thought leader on LinkedIn Premium is a better option than trying to make a go of it with the standard account. With some of these handy LinkedIn Premium tactics at your disposal, you'll be able to make more meaningful connections with your target audience and gain more visibility into who your content is reaching.