At first, startups may try to avoid outsourcing as it can be considered an additional expense. However, there are many reasons why it is beneficial. The added help and expertise can not only increase sales but potentially save you more money in the long run.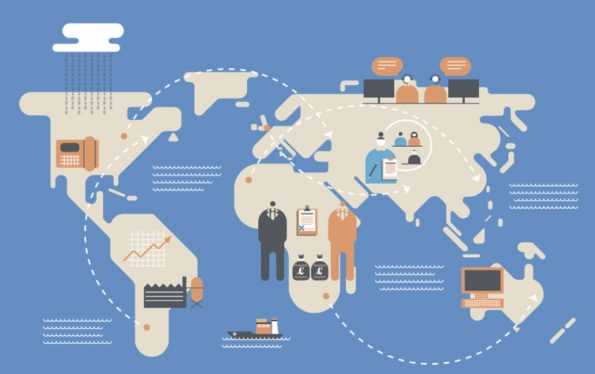 Below we are going to take a look at nine services your startup should consider outsourcing.
Let's get started.
Bookkeeping and Payroll
Bookkeeping, accounting, and payroll can undoubtedly be one the most time-consuming parts of running a business. Outsourcing it comes with many advantages, and it's something that everyone should consider. Not only will you have time for other more important matters, but the last thing you want is to mess up anything money-related. Trust us when we say you won't regret it.
Marketing
Marketing is a significant aspect of any business, and while there are some parts of it that you can do yourself, outsourcing is worth it. You'll be able to generate high-quality content that is explicitly targeted to the right audience.
Before you get started, you should remember that there are a few different services to choose from. From social media managers to link-building agencies and paid campaigns, you should research your options. You might even look into something such as Call Tracking to help you gather further data.
Technology Support (IT)
There's no denying that technology is complicated to understand. Even if you know what you're doing, certain systems and software can crash unexpectedly. Having Essex IT support companies handy ensures that your business constantly runs smoothly. Everyone will be more productive, and you don't need to be so worried about precious data being lost. Even over-the-phone support can be of great assistance.
Customer Service
All businesses need excellent customer service, and most of this is provided by your employees. However, you can also consider outsourcing services to improve it even further. Having dedicated people to answer emails, phone calls, and live chats boosts your reputation and shows that you are reliable. Alongside this, it frees up more time for those serious requests.
Cleaning
The appearance of your business plays a big part in its success, and while you can clean yourself, it's much better to hire an external company to do it for you. Not only will they be able to get it done promptly, but the job will be much more thorough. Everything will be hygienic, organized and you can focus on what's important. At the end of the day, the extra money that was spent allows you to grow your business further.
Web Design
Your business's website is the go-to point for many of your potential customers, so you want to make sure that it is designed well. Instead of tackling the task yourself, a professional web design company can generate you an appealing and easy-to-navigate site per your requests. This ensures that you look reputable while showcasing your information and data in the best way possible. Most services will even keep it updated for you, fixing bugs and helping with any major changes.
Visual Content
It's very possible to create your own visual content yourself. However, just because it's possible doesn't mean you should do it. Hiring photographers and graphic designers ensures that everything looks professional. They can also help you develop a theme that resonates throughout each of your campaigns. Having that consistency and quality is what will build trust between yourself and your potential customers.
Human Resources
Hiring can be a daunting process for any start-up, so if you want to get the best possible employees without all of the stress and interviews, going through an agency is a wise choice. They'll help with the onboarding process and can even assist with managing your team to improve your workplace culture.
Administrative Tasks
Sometimes, it's the little tasks that end up taking up all your time. This includes things like phone calls, booking flights/accommodation, scheduling, appointment setting, etc. While some people choose to hire an employee to help, it's also possible to outsource this with a virtual assistant or freelancer. A lot of the time, it works out to be more affordable, as these individuals take care of everything from their own homes.
And that's it! These were nine things that your business should consider outsourcing. While you might not need to invest in every single one of the above, by assessing what your goals are, you can find ways to both cut costs and grow your company at the same time.