When you are starting your own business or simply moving locations, there are various resources that you must set up to succeed. One of those resources is Internet service. Whether you are seeking a wireless network or need access to be hardwired into one place, the infrastructure is vital for conducting business over the Internet.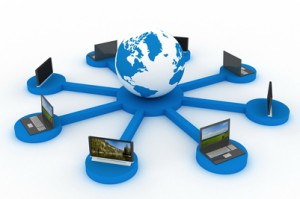 However, not all business Internet companies are built alike. Here are the top questions to ask your provider before signing a contract.
What Types of Plans Do You Offer?
Is the plan simply Internet service, or does it come with other amenities such as online storage and email accounts? How much data is included in each plan, and how much will it cost to add more if needed? Will there be any additional costs for creating accounts or managing the service?
Many providers offer a variety of plans so you can create a custom solution for your business. For example, some Internet service packages include just email and storage options, while others have separate fees for each additional item included in their plans.
How Long Is the Contract?
Another important question to ask is related to contract length. Some providers offer contracts for a year or more, while others offer month-to-month options. However, it may not be possible to have a month-to-month service if the location has already been wired for business Internet services.
Month-to-month plans give the business more flexibility to make changes as needed, but they come with higher costs because the provider does not need to lock the customer into a long contract. If you plan to grow or refocus your business, this type of flexible plan may be more appropriate.
What Do You Include in the Price?
This is one of the most important questions because there can be additional fees for different services, such as installing the Internet service, wiring for service, and sending a technician out to resolve issues.
In addition, some providers have different rates for voice and data traffic, with the prime time being from 9 am to 5 pm, Monday to Friday. What other fees might you incur? If you need additional equipment or software, will that be an added expense?
What Types of Payment Plans Do You Offer?
Some providers require a large deposit or payment before installation, while others offer monthly or quarterly payments. What minimum amount must you pay up front, and how much will you need to put down as a security deposit?
The payment plan can vary based on the customer and location. If the business is newer and has no revenue streams, a large payment up front may be prohibitive. In other cases, a high deposit might be necessary to wire the location properly, even if it's just for a wireless system.
What Is Customer Service Like?
Finally, you want to know what type of customer service you will receive from the provider before signing a contract. If there is an issue with service or billing, how does the company handle complaints and solve problems?
It's important to understand how the provider handles customer service. If there is an issue with your Internet service, you don't want to wait hours or days to resolve problems. Look for providers that offer around-the-clock support, whether it's through online tools or by phone.
When signing on with a service provider, all these factors are important to consider, so do your research before committing to anything. When you know the answers to these questions, you'll have a better idea of which providers can meet your needs and provide dedicated customer service for your growing business.