Taking and keeping photos on your cell phone, listening to music or watching movies on mobile devices such as tablets are everyday activities, as well as reading on the screen of e-readers or other devices such as notebooks or computers. All of these activities result in the creation or storage of files, whether on computer hard disks, cell phone memories or systems such as personal storages. Despite the enthusiasm for saving these files, few users are concerned about the security of all this material and they invest in Encryption tools like greatestthink.com.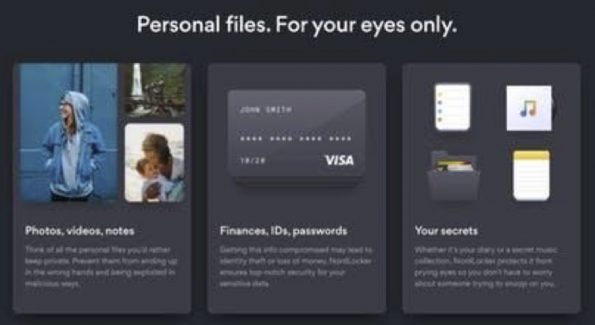 Have you ever stopped to think that all your information like documents, photos, music and emails are on your computer? We don't want to worry you, but it is likely that over time your data will be lost. After all, if you store your data only on computers, it is common that over the years they have failed their hard drives among other factors.
Why encryption?
Encryption, is the process of changing information in such a way as to make it unreadable by anyone except those possessing special knowledge (usually referred to as a "key") that allows them to change the information back to its original, readable form.
Encryption is important because it allows you to securely protect data that you don't want anyone else to have access to. Businesses use it to protect corporate secrets, governments use it to secure classified information, and many individuals use it to protect personal information to guard against things like identity theft.
Espionage uses encryption to securely protect folder contents, which could contain emails, chat histories, tax information, credit card numbers, or any other sensitive information. This way, even if your computer is stolen that data is safe.
Preservation of historical documentary memory
This theme is undoubtedly one of the most important when it comes to data conservation. The preservation of old documents is a key part of human history. It is through it that we have the record of all evolution. Preserving digital data is a necessity these days. Collections with thousands of documents must have a strategy of digitization and document management. They are responsible for providing information to interested parties such as: manuscript records, maps, photographs and texts from different periods. Private companies, public agencies, research institutes are potential employers for professionals who know how to deal with document management. Have you ever thought if these libraries didn't have a disaster strategy like a fire for example? All documents would be lost. Due to this measure, the recovery of the files was only possible due to the existence of backups.

Eliminate duplicate files
Make sure to eliminate duplicate files that take up space unnecessarily. Also make sure that only necessary data is on the primary storage unit, be it a simple hard disk or a large storage system. Useless backups, personal files attached to corporate emails and personal downloads are just a few examples of the misuse of the disk area of ​​companies of all sizes. To facilitate the organization of the photos, try to place them in chronological order, eliminate duplicates and make an accurate selection of those that are bad or very similar. Wasting a little time organizing can save you time and free up considerable space in your equipment.
There are still a few things to keep in mind when you decide to strengthen the security of your files but what has been presented above is a basic guide before moving on to further steps.