Amway is an amazing fit for people who want to work independently. As one of America's leading companies, Amway allows people to enjoy being their own boss with the support of a big organization behind them. Before you take the plunge, you'll probably have a few questions about how it works. Here are some of the most frequently asked questions about Amway along with detailed answers to help you decide whether this entrepreneurial venture is right for you.
How Much Does It Cost to Sign Up?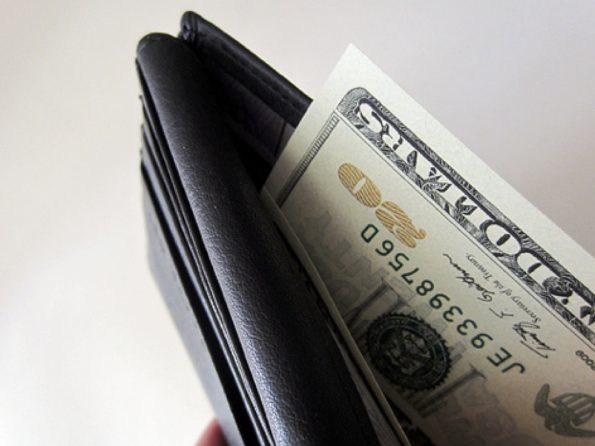 Image via Flickr by 401(K) 2013
If you decide to become one of Amway's independent business owners, you'll need to pay an annual registration fee. This payment covers the resources that Amway provides to help you run your venture, including setup for your virtual office, online and offline training materials, mobile business management tools, and product and marketing services.
Fortunately, this cost is less than $100 annually in every country where Amway operates. Plus, the startup fee is fully refundable within 60 to 180 days if you decide that an Amway venture isn't the right fit for you.
Is Amway a Pyramid Scheme?
Some people confuse Amway with a pyramid scheme, but that's not how the company operates. With a pyramid scheme, new members are recruited to make investments and the money they contribute is used to pay members who joined earlier. The profits are based on recruitment rather than real investments or the sale of goods, which makes it financial fraud.
Amway, on the other hand, does not use recruitment to earn profits. Instead, Amway's independent business owners never earn any money from bringing on new members and the business model is entirely legal. So, if you've ever wondered, "Is Amway a pyramid scheme?" you can rest assured that the company offers a legitimate pathway to success that doesn't involve scams or fraud of any kind.
How Do You Make Money With Amway?
If you don't earn money through recruitment, how do you earn profits with Amway? There are actually three ways that Amway's independent business owners can make money.
Retail Markup: A product's markup is the difference between its actual cost and the retail price. The business owner earns the retail margin on every sale. Amway provides suggested retail prices for every product, but business owners can actually set their own prices if they prefer.
Bonuses: Each business owner is eligible to receive monthly bonuses based on their personal sales volume. Your personal sales volume is comprised of how many and what types of products you sell.
Growth Incentives: Amway's business owners can earn cash awards, business trips, and other incentives as they reach key business milestones.
Most profits are earned through direct sales, but bonuses and incentives can add to your overall earnings. Business owners can earn even more by working together with other sellers in a sales group. More sellers generally lead to more sales volume, which leads to bigger and more frequent bonuses and incentives.
What Is Direct Selling?
Amway business owners use direct sales to sell products. This is a business model that involves selling directly to customers in person or online. Also known as person-to-person retail, direct selling is a great option for entrepreneurs since startup costs are very small and you don't need previous experience to become successful.
What Does Amway Sell?
Most people want to know what they'll actually be selling if they sign up with Amway. After all, it makes sense to focus on selling products that you actually believe in and that you think other people will want to buy.
Amway products are largely focused in the nutrition, beauty, and home consumer goods categories. The following are some of the leading brands available through Amway:
iCook cookware.
Nutrilite vitamin and mineral dietary supplements.
Artistry premium skin care products and cosmetics.
eSpring home water treatment systems.
Atmosphere home air treatment systems.
Legacy of Clean environmentally-conscious home cleaning products.
If you've been thinking about starting an entrepreneurial venture, consider trying direct sales through Amway. You'll get excellent business resources and access to amazing products, all within a legitimate business model that's proven to be successful.