One of the numerous benefits of the internet age is that it has increased the number of home based businesses. A lot of people now run their business from the comfort of their homes. Multimillion dollar businesses such as Amazon started as a home based business before moving out to an office complex.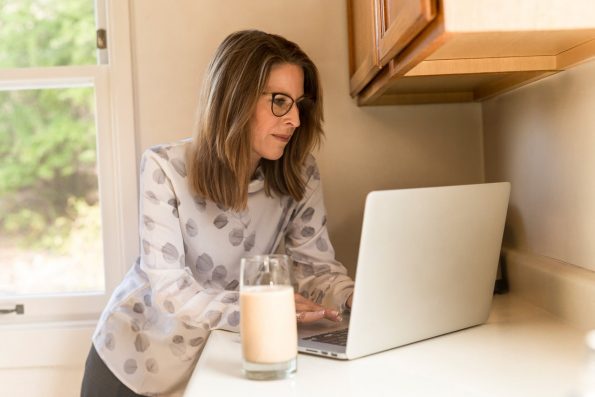 It doesn't matter if your goal is to sell hand-crafted jewelry or you aim to sell consumer goods and services, you need to ensure that you take the right steps to ensure that you make the best out of working from home.
Whether you are engaged in full time or part time work from home, here are some good tips on how to improve your productivity as you work from home.
Avoid distractions
When you work in an office complex, you most likely won't get distracted by the kids or pets or the sound of the lawn mower. On the other hand, this is something you will likely encounter while working from home. Working in a noisy environment has it effects on your concentration which is why you want to get far away from all the commotion in the house. Better yet, you can schedule your working hours between the periods when you will be able to have the house to yourself to do your work.
Get a work space
If you intend to run your business from home, then you most certainly need to get a defined space where you carry out your work. Even though your entire business is on your laptop, you still want to get working tables and chairs to work on. Working for long hours on the bed has a negative effect on your posture and can lead to waist pain and joint problems. You can get cheap work tables and chairs online that can suit your needs.
Adopt a healthy lifestyle
The best way to stay active mentally is to lead a healthy lifestyle. This includes getting enough sleep, eating regularly, exercising and avoiding too much of alcohol and junk food. It won't be nice for business if you always have to miss out on deadlines and get bad reviews due to your kind of lifestyle.
Make out time for work
Even though you work from home, you should have working hours. This is the period where you get to work and do all things related to your home based business. This time is strictly for official duties and not times to watch a movie online or play an online game. By doing this, you get to achieve a lot since you have a period set out for your work.
Let others know
If you share the house with other people, let them know how important it is to you that you have all the support you need to succeed at your home business. This will help them to know when to cut down on the noise and when you need to be left alone to work.
There are a lot of businesses you can run from home, but you also need to ensure that you make the best out of running a home based business be it full time or part time.