As Amazon continues to grow, so too do the challenges Amazon sellers with Amazon seller accounts face. When you add a global pandemic and supply chain shortage to the mix, things become even more complicated. These elements have only expedited the increase in Amazon sellers and sellers need to become more savvy in their approach to the Amazon marketplace if they plan on achieving a profit.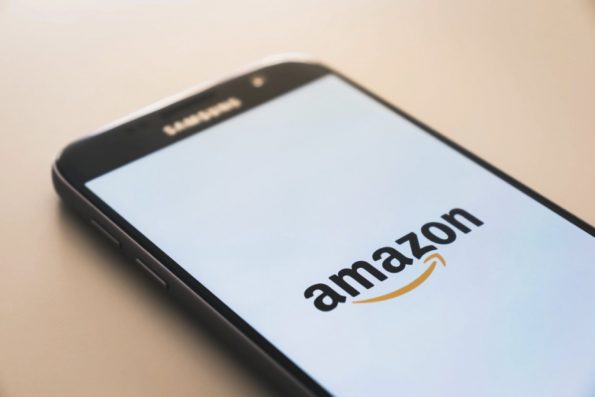 This article is for any Amazon seller looking to protect themselves against the challenges 2022 is bound to present. From implementing more direct-to-consumer connections to supply chain challenges, brand authority focus, and increased CPC rates Amazon sellers in 2022 will need to understand the following changes and obstacles to the Amazon marketplace. Continue reading to learn how to protect your Amazon business in 2022.
More Direct-to-Consumer Connections
More and more features are slowly implementing their way into Amazon's infrastructure and allowing sellers more contact with consumers. For example, Amazon Live and Amazon Attribution are modifying the way sellers can interact with their customers. Amazon Live lets sellers stream their brand story and build a following. Amazon Attribution measures performance on non-Amazon channels such as Instagram.
Because this trend benefits both buyers and sellers, smaller brands have an opportunity to establish a community of followers and repeat buyers while larger brands can use it to consolidate their marketing strategy across all marketing channels. In this new Amazon environment, a seller-managed DSP (Demand Side Platform) will take over.
How to Use This to Your Advantage
To use this to your advantage in 2022, use Amazon Live to give more social proof to your products. The visual explanation improves your customer's end experience and leads to more positive reviews. Amazon Live is only expected to grow in popularity and it will drastically improve the speed and efficacy of product delivery for businesses. It can boost current product sales and build brand reputation.
Supply Chain Challenges
As the Omicron variant continues and uncertainty looms regarding the pandemic, the economy still has supply chain challenges all around the globe. All of this is to suggest that supply chain shortages should continue into at least the first half of the year. Raw materials, inflation, and supply chain bottlenecks combine with labor and trucking cost increases to cause product shortages. On average, 15-23% of products are currently out of stock on Amazon's online marketplace. The situation will likely not improve in the short term. IN fact, many countries might still not have supply stability until well into 2023.
This year, some companies will have an excess inventory that didn't make it to the shelves on time for Christmas. Others are going to have a difficult time restocking before their remaining stock runs out. This means companies have to remain proactive and flexible about their supply chains.
Companies can potentially combat this issue by increasing their prices as stock continues to fall. 2022 is not the time for Amazon sellers to undercut prices and inflation is very real. It makes more sense to increase your profit margin to create a buffer in case you have to respond to a month or two of out-of-stock items past the holidays.
Brand Authority Focus
Amazon has been taking more steps to rid itself of cheaters on its platform. Removing things such as fake reviews or products and cracking down on imitators using manual review assessments and other features and adding badges to storefronts that help businesses establish brand authenticity.
Consumer behavior has driven some of this shift because consumers are visiting the sites more often and learning more about how to check whether companies are reputable. The media focus on counterfeiters and bad actors has alerted some of the public to the various scam artists out there. Fake reviews and ranking manipulation are both high on Amazon's radar to better streamline the purchasing process for consumers.
eCommerce storefronts in 2022 should provide customers with a peace of mind before they make their purchase. Every step of the consumer's journey should build trust with your brand. This means that your Amazon website platform should build just as much in your brand as your website. Incorporate useful modules, metrics, and attribution features that give you insight into how to improve customers' experience.
Another proactive approach to your Amazon platform is to bring your non-Amazon products to your platform, regardless of how well your website sales are. To avoid copycats imitating your brand on Amazon, you will need to carve out your niche on Amazon.
Amazon CPC Rates to Increase
The Amazon platform lets sellers create ad campaigns targeting specific keywords. The more sellers that place products on Amazon, the more competitive those keywords become, and the more the price increases for them. When customers search for those specific keywords, your products will show up on top of the search results. Given the competition, you pay for Amazon per click, which constitutes your CPC. Since the number of sellers is expected rise steadily in 2022, so should the CPC.
Additionally, institutional money could play a significant role in Amazon CPCs. With over $12 billion being raised and put into buying and then running Amazon stores, conversion rate increases will be pivotal to avoiding rising advertising costs.
To combat this, Amazon sellers can optimize their listings to ensure the clicks they get convert. To convince customers, you should make sure you have given sufficient thought to your listing design and images, videos, and content.
Conclusion- What Do Amazon Sellers Need to Know In 2022?
Amazon sellers should think about the potential challenges of 2022 whether they are large or small. 2022 will be a challenging year for sellers and consumers alike. You will have to respond to supply chain issues, implement more direct-to-consumer tools, optimize your listings and make sure you focus on building your brand authority on Amazon. Companies or sellers that accomplish this will be able to not only stay afloat in 2022 but increase their revenue and profit into 2023. As with any other times, 2022 will present challenges, but challenges can always be turned into advantages to those who seek opportunities.