Starting and running a new graphic design business is exciting. Currently, graphic design is a fundamental part of modern sales and marketing, which is why many companies and individuals seek graphic design experts.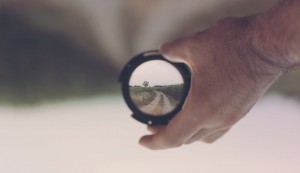 In fact, the employment of graphic designers is projected to grow by 3 percent between 2020 and 2030. Although this is a slow growth, it shows that it is a stable industry that is going to be around for decades to come.
If you're the owner of a new graphic design business – big or small – then you're going to need some help. To give yourself a shot at succeeding in your industry, the first step you need to take is investing in all the right tech and equipment you need.
With this established, here are 5 essential purchases that every graphic design business needs to consider.
1.    Laser Cutting Machine
Laser cutting is a great addition to elevate the end product of graphic design. With a high-quality and reliable laser cutting machine, you will be able to create prototypes and test designs for projects, whether it's logos, packaging, or 3D models.
The engraving laser is the most important function of your machine. Laser engraving is the key to giving products a nice design. A good example of this is a smartphone case with the customer's name engraved into it.
Also, it doesn't matter if you've never used a laser cutting machine before, as they're surprisingly easy to grasp.
All you need to do is use your preferred software(e.g., Photoshop), create the layout for the engraving, and then sync the graphic to your laser. Your laser will then do the hard work for you – preventing you from having to do the hard work yourself! After all, there's no need to use your hands to do the engraving on your products in the modern age when a machine can do it for you.
2.    Tablets with Styluses
In the early days of graphic design, most people were reliant on using computers, mouses, and keyboards – but the industry has changed. Now, tablets are slowly becoming the heartbeat of graphic design, as they enable graphic designers to work on the move and be more creative. This is largely due to the introduction of styluses, which enable graphic designers to create content as if they were sketching onto a piece of paper.
Because of this, it's highly recommended that you invest in tablets with styluses for you and your team to use.
3.    Cloud Storage
When you're putting together design ideas and portfolios on your tablets and computers, you will need a digital space to store them. This means you'll need to use cloud storage.
Cloud storage is perfect for graphic design teams, as it allows employees to access and work on projects from different locations.
4.    Smartphones for Content Creating and Designing
In addition to tablets, smartphones are also becoming a key part of day-to-day operations for graphic design businesses. Check out these smartphones for graphic designers – you'll find them to be perfect for your team.
5.    Automation Software for Marketing
When you're trying to grow your business, marketing is everything. Automation software is especially useful for graphic design businesses. For example, you can purchase automation software for social media posts. This way, when you have new designs and products you want to share with your audience, you'll be able to have automated posts ready and prepared for them.