More than ever, digital marketing is offering huge advantages to businesses around the world. COVID-19 has taught us all that the internet is used now more than ever. With people stuck in lockdowns and quarantine, more people than ever are enjoying the chance to indulge in online shopping, too. If you consider how many people are online right now, you should think about how digital marketing could be transformative for your business.
Digital marketing benefits your business – no matter the size of it – by giving people access to a broader market at a price that is far more affordable. The most significant advantage of digital marketing is that a targeted audience can be reached while being measured and analyzed. The reach is so big that you can go global with it if you want to, and that gives your business more of a chance of getting the sales that you need. A website that is run correctly allows you to find bigger markets and trade globally, and it doesn't have to take much of an investment. Digital marketing also offers you the chance to have trackable, measurable results and web analytics can help you to establish how well you are doing as a business.

Digital Marketing VS Traditional Marketing
Even if you have been used to using traditional marketing methods, you can benefit from the advantages of digital marketing in your business. The advantages of traditional marketing are vast, and some of them include:
Low Cost. Marketing is one of the biggest financial burdens for your business, but digital marketing is lower in cost than traditional options.
The return on your investment with digital marketing is enormous. Nothing matters more for a business than the ROI, and you can get a substantial return on yours. Email marketing, online advertising campaigns and social media cost a fraction of the traditional methods.
Easy To Measure. Digital marketing methods are trackable. You can see how people interact with your website by location, age and more, and you can measure whether the posts you send out are worth your time. Google Analytics is a useful measuring tool for digital marketing, and you can keep up with your conversion rates much easier.
Easy To Adjust. If you know how your ads and marketing are performing, you can learn how to proceed with your business. If you know you have campaigns that are performing well, you can invest more money at the touch of a button. If something is not performing as you'd have liked, you can kill the campaign just as quickly.
Types of Digital Marketing
There is more than one type of digital marketing out there to rely on for your business. Understanding the types of digital marketing will help you to choose the right ones for your business. Now, there are a few types out there, but here are the top four that you should consider using for your business.
Search Engine Optimization (SEO)
This refers to the process of ensuring that your website is visible in the search engine results (SERPs) pages; preferably within the top 3 spots. SERPs appear to a user when they have searched for specific keyword, and from here they will click through to your website if they think your page is relevant to what they searched. A good tactic with SEO is to start targeting low competition keywords first. Generally, you will rank quick for the low competition and this will then give you a bit of traction to start targeting higher volume and higher competition keywords.
Pay Per Click (PPC)
Pay per click can refer to Google AdWords, Facebook ads, Pinterest ads and more. With PPC Marketing, you buy ad space that appears on the results pages or social media. Every time someone clicks on your ad the search engine or social media platform will charge you a price per click. The more competitive the industry the more the click cost!
Social Media Marketing
You already know that social media is a big part of a marketing strategy, and if you don't, you're already doing it wrong! The thing is, social media marketing only works when it's authentic and not about getting sales. It's about reaching people and gaining that increased exposure.
Email Marketing
Unlike any other digital marketing type, email marketing reaches specific customers who willingly subscribe to hear from you.
Move With The Times
Digital marketing moves so quickly that you need to make sure that your business keeps up with the times no matter what. For example, TikTok has caused a huge storm, and on the back of that, Instagram has started Reels! These highlights are very much like the TikTok video bites that can be edited, and it's a great way to get in touch with your audience. Technology is constantly changing, and as new technology is evolved and released, your business needs to jump on the bandwagon of the latest technology and use it – or you're going to be left behind.
It's not hard to get with the times with technology; especially when it comes to digital marketing. Things are changing quickly, and if you have someone working diligently on your social media, you'll be able to move forward with the times and not be left behind.

Build & Grow A Totally Remote Business
Digital marketing gives you the chance to build a completely remote business. You may not have considered one before, but right now in the middle of a pandemic, a remote business is precisely what you and the customers you are aiming for need the most. Being completely remote, you can control your business and analyze the results from wherever you are. You can work from your laptop, phone or any other device that's away from your office. Not only does this allow you the chance for more reach, but you can build an online presence and improve your marketing strategy.
The advantages of digital marketing are many, and without it, your business is going to be at the bottom of the pile and at the end of the SERPs rather than the beginning! You need to incorporate digital marketing into your overall marketing strategy, and if you don't get with the times, you're going to fail at growing your business.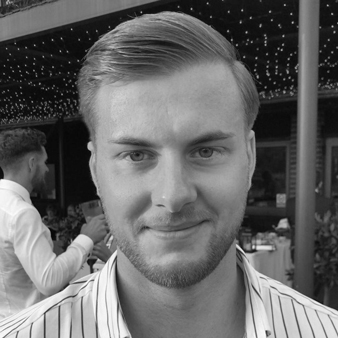 Personal Details:
Name – Oliver Andrews
Company – OA Design Services
Job Title – Owner
Website  https://oadesignservices.co.uk
LinkedIn – https://www.linkedin.com/in/oliver-andrews-oa-design/
BIO – Oliver Andrews is the Owner of a company OA Design services. He has a passion for all things Design and SEO. Throughout his life, he has always been very creative. Outside of work he enjoys traveling, fishing, motorbikes, keeping fit, and just generally socializing with friends and family.