ITIL or Information Technology Infrastructure Library is a framework used to manage the IT service delivery process all across the world. ITIL is used for defining a model of service lifecycle prescribing specific activities and processes for designing, developing, delivering, and supporting IT services.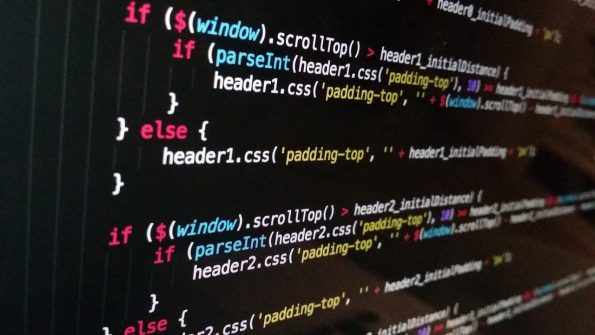 IT services broadly define all the IT activities delivering business value to the organization's customers, end-users, and stakeholders. Some examples of such Cincinnati IT services are centralizing corporate websites and corporate email based on back-end IT processes like network and server administration. Organizations that adopt the ITIL framework are able to ensure that they deliver the services according to a set of well-defined and consistent processes incorporating the best processes and practices. This effort can result in a high level of service for the users. Other benefits of ITIL include improved customer satisfaction in terms of IT service delivery, reduced cost of developing and deploying services, quality improvements, increased productivity from the IT team, increased flexibility to changing business requirements and adapting services, and better management of services metrics.
ITIL Foundation Certification
This is an entry-level certification covering all the basics of ITIL. This is a starting point for most of the newbies who are just starting with the process of working with ITIL and getting certified. There are no eligibility requirements for the ITIL certification and anyone who is interested in the field can appear for the exam. Also, to prepare for the exam, there is a wide range of preparation courses available that are conducted via classrooms or distance learning mode. However, the course is not mandatory for sitting for the Foundations exam and you can self-study. There are 40 MCQs in the Foundation exam. You have to answer at least 26 questions correctly and score at least 65% for passing the exam. You will have 60 minutes for completing the exam.
The certification course will be covering all the areas of ITIL Service Lifecycle and how the different stages are linked. Any IT professional who is looking to make a name in the ITSM field needs to get the ITIL Foundation certificate. After this, you can move on to more advanced level certifications. This way, you will be qualified to go for positions for IT service management.
Career opportunities after the ITIL Foundation course
ITIL certification can help in maximizing your earning potential and career because of two main reasons. First is that since ITIL is the best practice methodology, you can use the framework for optimizing IT service for the long term and on the daily level. The second one is that since it is a scalable framework, ITIL offers several tangible benefits in a wide range of sectors. This means that all the skills you gain during the course will make you eligible for a multitude of career opportunities. So, if you are considering to go for the ITIL Foundation certificate, here are a few potential career paths you can go for:
Information Technology Project Manager
The main role ITIL plays is integrating the best practices of business and IT. As an ITIL-certified professional, you can manifest yourself for the position of IT Project Manager. Your responsibility includes coordinating with staff from different departments and bringing them together under the long-term objectives of the business. All this is fulfilled by completing the projects successfully.
When you have a deep understanding of the ITIL Service Lifecycle, you will be able to see a project through from initiation to completion. As an IT project manager, you will devise service strategies that are aligned with the goals of the business. You will also oversee the implementation of daily operations and driving continual improvement of services.
Information Technology Manager
As an IT Manager, you will be supervising the IT infrastructure of the company including software platforms, network technology, IT security, and data storage. You will be responsible for designing procedures for IT management and overseeing their daily implementation. Moreover, you will have the responsibility to maintain the efficiency of communication channels and hiring, training, and supervising IT employees. This is why IT managers are highly desirable. They design strategies that are in line with the service demand and research new technologies and upgrades that should be implemented in the organization.
Service Delivery Manager
A Service Delivery Manager is responsible for creating strategies that are at par with the customers' and stakeholders' expectations. These strategies should be defined as SLAs or Service-Level Agreements that break down the objectives of the company into day-to-day operations and projects. As a Service Delivery Manager, you will be the link between business resources, clients, and projects. You will be responsible for monitoring and reporting on IT service efficiency and productivity.
Senior Project Manager
As an ITIL-certified professional, you will have the knowledge and experience of advancing significantly up the career ladder. You will be a desirable candidate for the position of senior management where you are required to maintain a commitment to the best practices, especially for a field like ITSM that is ever-changing.
Senior Project Managers play an important role in developing business-wide strategies and ensuring that daily operations are efficiently maintained. Project managers who are less experienced will be reporting to senior staff for ensuring that their projects are aligned with the predetermined goals of the business. Senior Project Managers communicate with the stakeholders and update them on the progression of the project.
Information Technology (IT) Director
This position is a late-career opportunity that is meant for professionals looking for consolidation years of experience with an ITIL certification. While information technology managers and project managers are supposed to work on projects that are aligned with the company goals, the information technology director is the one who leads the process of creating those goals. The role will involve negotiating IT service strategies and business change with internal as well as external stakeholders.
The ITIL Foundation certification can help in supplementing your IT knowledge with the skills needed for the above-mentioned positions. Considering how ITIL certification can help boost your potential earnings and move up the career ladder, an ITIL Foundation course is definitely a worthwhile investment.