Nowadays, most of our work involves the digital sharing of files. It has become too convenient that you can now share your paperwork through many electronic forms of media. But with different file formats, there is an issue of compatibility with devices and applications. For example, an application may play MP4 files, but it does not necessarily mean that it can open WAV files. When we share files, it is vital to know if the receiver can access or edit them. You will undoubtedly encounter converting files whether you are a student or an office worker. Files can range from documents, PDFs, images, audio, and videos. Knowing which of the many file converters to use is essential to have the desired result.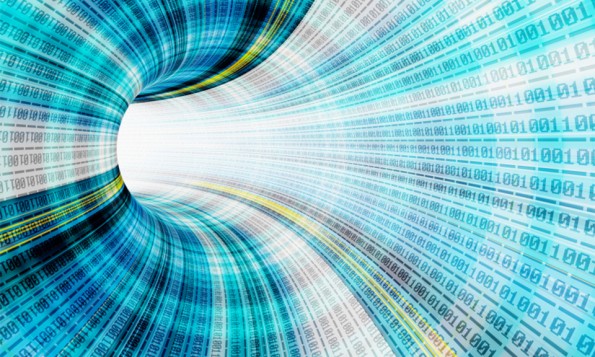 Hundreds of file converters are available. Choosing a suitable converter can make all the difference. Knowing the elements of a good file converter is crucial. This article will guide you in choosing your preferred file converter.
Types of Files to Convert
Like mentioned earlier, files can range from different formats. Converting several sorts of files to other formats is possible. You need to look for a converter that suits your needs. Check if you need a document converter, image converter, video converter, or audio converter.
The file that you received may not be appropriate for you. For example, you may have received a file that is in PDF. If you want to convert it to an editable word document, you need a PDF to Document converter. The same goes for other formats.
Looking for file converters is easy. You can search for a specific file converter on the internet. These include JPG to BMP, PDF to DOC, MP3 to WAV converter, and many more.
Online or Offline Converters
There are two categories when choosing file converters; online or offline. An online file converter is not installed on your computer. You can search the internet for this type of converter. It is convenient since you do not need to install the software itself. On the internet, there are many free file converters. It is often a more accessible option than offline converters.
Offline converters do not need an online connection. The software is usually installed on computers so you'll don't need an internet connection. This can be helpful if you are always on the go.
Free or Paid File Converters
It is crucial to know if the file converter is free or paid. Paid converters offer subscriptions for you to have premium access to its features.
Some paid file converters have a free version to offer a taste of what their software can do. However, they will need you to pay if you want to continue using their services after some time.
Bulk conversion, faster conversion time, and file integrity are examples of premium features. There are plenty of free converters available. Although free, these converters deliver standard quality.
Privacy Policy of File Converters
If you often send and receive files, you want your files to be safe. There are online converters that could allow others to view your work. So this is not advisable for files with private data. It is worrisome if you have uploaded your documents to an unsafe file converter. 
Checking the privacy policy of the conversion tool is a must. It is best to upload your files to reliable and safe online conversion tools. Look for sites that have promised to delete your files after it is generated for download. You can always assure that your files are always protected with this one tip.
Good thing there are still secured free online converters, like the Transcribe software. Your file will never leave your computer as it gets converted in seconds in your own browser.
Quality of The Converted File
Maintaining elements, layout, and format is crucial when extracted. It is a good sign that your chosen conversion tool is of standard quality. The conversion tool should not cut any part of the file when converted.
Contents and elements of the file should be intact after conversion. Check if the quality of the text is clear. Other converters create blurred and unreadable texts. Images, videos, and audio are no exception. It should keep its quality after conversion. A good conversion tool preserves the quality of sound and image.
The Volume of Documents Converted
Some people or businesses need document conversion a few times per week. Others need it many times per day. Choosing the correct file converter can save time for businesses. Some file converters offer file conversion in bulk.
These converters are called batch document converters. Some companies need regular conversion of files. Manually converting files can waste time. Using a batch document converter is the most effective way of doing it. 
Bulk conversion is a premium feature of converters. It gives convenience for converting files for a price.
File Converters and Browser extensions
Some file converters require installing extensions for you to use their software. If you like the site, you can install their extension. In this way, you can use your favored sites for converting files. Converting files in this method is faster. You are only a few clicks away from converting.
Extensions are helpful if the site is safe and reliable. However, some extensions can be dangerous for your computer's privacy and health. It can also be time-consuming for some people.
Adding a browser extension has its pros and cons. Safe and reliable sites are worth the trouble of installing extensions. Otherwise, use online converters that do not need the installation of extensions.
Ads on File Converter Sites
Online converters run ads on their site. Free converters make money from the ads they run on their site. So, ads on sites are unavoidable. But there should be a limit to how much a site should run ads.
Meaningless ads can make the file converter look unappealing. Worse, it can make it less user-friendly. There are times where the number of ads affects the functionality of the tool.
File converters can have ads that do not compromise their service. However, the bombardment of ads can be annoying for users. Instead, look for sites that have an appealing and professional user interface.
Bottom Line
File converters of your choice are important. However, it can affect your quality of work. Make sure you get the most out of your software.  You can only enjoy converters if they produce good quality. As you go through your search, be sure to keep these elements in mind. These elements will help you distinguish between good and bad file converters.