In a recent media frenzy, Facebook confirmed plans for employees to return to the office in January 2022, signally a possible permanent end to working from home. Could this move affect Facebook's retention and recruitment? Possibly, as the stats suggest, a third of employees are prepared to quit if they're not given flexible working, 85% of employees want to maintain a mix of home and office working, and 40% of the global workforce are considering changing jobs this year.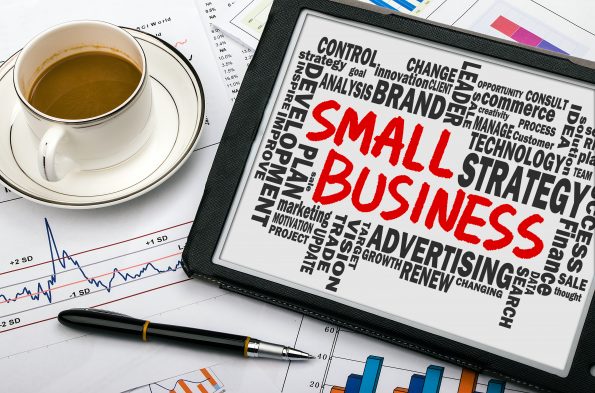 It's being referred to as the Great Resignation – a movement where employees are leaving their current roles and prioritising a better work-life balance with more flexibility and freedom of choice over the draw of financial incentives.
Employees have proved the remote model works. Throughout the lockdowns, productivity was largely unaffected and, in some cases, improved. So, they feel justified in no longer having to face daily, gruelling commutes when they can deliver the same results from home.
The impact on small businesses
As many big corporations impose a similar return to the office, start-ups, scale-ups and SMEs have an opportunity like no other. Having the agility to rethink their working practices and truly embrace flexible working, small businesses can offer the hybrid workplace as their new 'signing on bonus.'
With this perk, they can attract top talent that has previously been financially out of reach. SMEs can rewrite their own 'future of work', compete with the big corporates and become attractive propositions for those putting salary figures lower down the priorities. 
Challenges to overcome
As smaller companies adopt flexible, hybrid work models and successfully recruit top talent, there are challenges and employee expectations to be navigated to retain them. As a SME tech firm with a global reach, Powell Software itself has seen first-hand how, despite working remotely, employees still expect to enjoy a collaborative, connected experience. Employees want to continue to feel part of a team and this can only be achieved with open communication, learning from each other to improve their work performance.
In the hybrid working world, SMEs need to leverage digital solutions to provide this level of experience; one where employees can work collaboratively and share ideas or simply to meet for a chat. And, traditional communication over email just won't cut it. Instead, businesses need to invest in an employee platform that enables efficient, fluid interactions, centralisation of information that is easily accessible to everyone from one place, and that offers well-organised workflows.
Using digital technology to create employee-focused workplaces
As SMEs strived to adapt to digitalisation, they have adopted an increasing number of platforms and apps to facilitate processes and communication. While Microsoft Teams became the go-to platform for many during the pandemic, its quick uptake led to chaotic content creation and Teams sprawl. Add in using a company-specific intranet and other sharing platforms, and remote working has become highly complicated and inefficient.
In recognising these challenges, the software industry has seen an opportunity for the rebirth of the intranet as we've seen with Together, accessible through Microsoft Teams. For SMEs, these company-specific, online employee intranet platforms not only provide access for their staff to all the relevant information they need to do their job effectively from anywhere, anytime, but also provide a highly efficient internal communications platform which can be deployed within minutes. No more complex coding or costly IT team deployment.
Through intranets for SMEs small businesses can ensure that teams stay connected, can exchange company information, share ideas, and take breaks to socialise online, as well as help with many other HR-related tasks including virtual onboarding of new talent.
Enhancing the remote employee experience
Harnessing the right digital tools that are intuitive and easy to use, enabling employees to collaborate efficiently even with flexible working, delivers the employee experience that individuals leaving their previously high-paid roles are seeking. But where does employee wellness fit into the new hybrid working model?
While there are many benefits to remote work, it does cut out the ad-hoc social interactions with colleagues that may have been previously unappreciated but are now notably missed.
The good news is that there are features within these online employee intranet platforms that have been designed to replace these informal chats. Whether it's a virtual coffee meeting or chance exchange at the digital water cooler, these social interactions have not been forgotten, and the software industry is making every effort to create substitutes.
A compelling alternative
As a significant proportion of the workforce put the salaries of big corporations to one side and seek out companies that offer a better work-life balance, SMEs have an incredible opportunity to attract top talent. Crucially, they need to deliver on employee experience, and flexible working is part of that. Still, with the right digital tools, they can offer a compelling alternative.
Contributing Author:
Philippe Gomes, UK Country Manager, Powell Software