The newest trend in call center technology is the cloud. The global market for private cloud services is increasing rapidly. Cloud-based services work, and you'll find good reasons your call center should be in the cloud.
Greater flexibility
For any business, a weak point in customer service is being there when customers want you. This is especially difficult if you are trying to expand out of the local market. You start to run into time-zone issues as people call from across the country or beyond.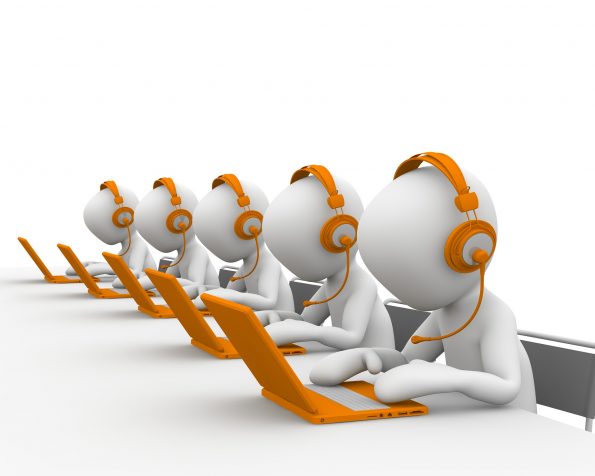 With a cloud-based call center, you can be flexible in the way you staff your call center. Because everything is in the cloud instead of installed on existing infrastructure at your office, you have nothing to set up, nothing to maintain, and virtually no downtime.
You can have agents working from home, from a coffee shop, or from an office anywhere in the world at any time of day. As long as they have an internet connection and a login, they are able to access the system and start answering calls.
More efficiency
Flexible working conditions can lead to greater employee satisfaction and even better health. This is particularly an issue for call center agents, who have a difficult and often thankless job dealing with people all day long.
Call center software companies with cloud services allow your employees to work from anywhere. At the same time, the cloud call center keeps you in charge. You have the ability to monitor every call and keep track of every employee.
You can listen in on calls to find out where more training might be needed. You can see how much time each agent is spending with each customer and how many calls an agent is dealing with. With your spot-checking behind the scenes, employees will stay on the ball even from home.
Better scalability
One of the greatest limitations of a physical call center infrastructure is scale. What works well for you this year might be strained beyond capacity in five years. The worry is that your needs will grow faster than the budget to upgrade the system.
You never have to worry about this with a cloud-based system. When you need to scale up, whether permanently or seasonally, you can do so at the touch of a button. You don't need to invest in more phones, more lines, or even more desks.
The same holds true if you need to scale down. Instead of having infrastructure stand useless, you can simply scale down your cloud operation.
Lower costs
A cloud-based system saves you money in several ways. It can replace the need for a full-time employee to monitor phones with a physical desk and phone line. Instead, your cloud system will have interactive voice response that gets callers to the right department the first time.
You don't need to invest in equipment and infrastructure to set up a physical call center. You will never have to pay for expensive software upgrades just to keep relevant.
Instead, you simply lease the software from your call center company and only pay for the time you need to use it. This means the costs go up and down in time with your revenue, making operations more efficient.
Robust security
Cloud solutions put the security of private information such as customer credit card details in the hands of professionals. This means you don't have to worry about keeping up with digital security. You are paying the service to do that for you.
This also means your information is stored off-site. This can be a lifesaver in case of a natural disaster or other problem at your company. You can keep going with just a laptop and internet connection from anywhere, knowing your information is secure.
In the digital age, everything is moving to the cloud. Cloud-based services are robust, efficient, cost-effective, and safe. There is every reason to move your call center to the cloud today.