Part of growing a small business is making it easy for customers' voices to be heard. Here are tips for improving communication with customers for startups. In 2019, there were 30.7 million small businesses in the U.S, proving we're a nation of entrepreneurs. Business owners know how crucial communication with customers is as they're the lifeblood of the company. If you're a startup and are looking for ways to improve your customer communication, you've come to the right place.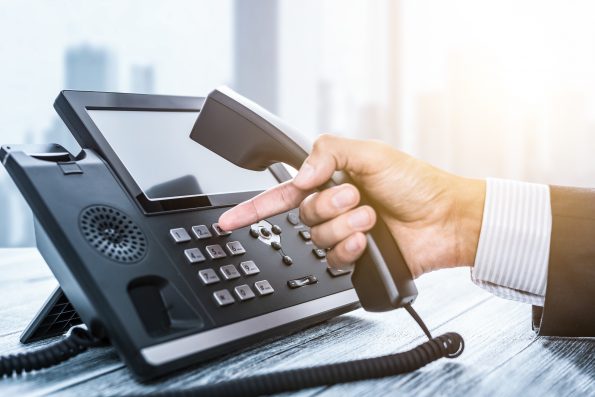 What Is Customer Communication?
Before we dive into common website issues, it's important to understand what we mean by customer communication.
It includes everything from how you contact your clients to how you follow-up with them. Strong customer communication makes clients love your products or services, making a customer communication strategy paramount.
Our 7 Tips for Improving Communication With Customers
Now we have an idea about what customer communication is, we can discover how it can improve your startup.  Whether it's learning the benefits of forums or posting online reviews, here are our tips.
1. Treat Customers Like People, Not Statistics
Recent research found 84% of customers said being treated like a person rather than a number is the key to winning their business. You can do this by offering customer feedback surveys so they know you value their opinion and follow-up on any customer recommendations.
Startups should also follow-up with customers and contact them a week or two after a sale. Find out if they're satisfied or if they have any questions. Also, when they come to your store, focus on creating a relationship rather than making a sale. Because once you make customer service a priority, sales will follow.
Another way to boost communication with customers is by keeping them in the loop. Let them know about policy changes or current promotions because when customers know what's going on, they'll become more loyal to your business.
2. Respond to Negative Feedback
Following on from the previous point, you must also deal with negative feedback. It's tempting to ignore negative feedback but this only harms your reputation. You must have a genuine approach and be open-minded when brainstorming solutions.
When you do this, customers are more likely to forgive any mishaps than if you don't.
3. Have Several Ways Customers Can Connect With You
Over 50% of companies say their most critical customer experience issue is offering a seamless experience across multiple channels. While it's a challenge, startups must be available on various platforms because the easier customers can contact you, the better. Many people prefer contacting via a Facebook message while others prefer a phone call.
Accommodate to this so clients get heard. You can also preempt customer questions by posting promotions, opening hours, and location on your social media channels.
4. Promote Proactive Communications
Nearly 93% of customers are likely to make repeat purchases with companies who offer excellent customer service. This means there's no excuse to slack on your customer service. Instead of leaving customers waiting, be proactive, and help people in real-time.
Aim to respond to comments within 24 hours as it shows customers that they're important. You can do this by using live chat, help desk, and social media customer service tools to keep your clients happy. As a result, you'll boost customer loyalty and satisfaction.
5. Use Positive Language
The key to clear communication with customers is using positive language, especially when addressing a complaint. Customer service representatives should use simple, positive phrases when dealing with clients, such as:
Absolutely!
We will do our best
How may I help you?
I'll consult my team on your question
Always remain friendly and use simple terms if you're describing the technical sides of a particular product or service.
6. Promote Team Communication
It's impossible to have strong communication with customers when you don't have a good rapport between team members. Everyone should know who is responsible for what so it's easier to reach a decision together and keep the customer happy. You should also ditch emails and use modern production tools like Slack as it's more laidback and conversational.
Further, train your team in active listening so they understand a customer's problem in a genuine way. A fantastic way of doing this is summarizing the customer's problem back to them in your own words. This shows customers you understand the issue and lets them clarify any points before you handle the customer's request.
You must also avoid interrupting customers in the middle of a complaint. Not only is it rude but it shows you aren't interested in what the customer is saying.  It's important your team expresses empathy and acknowledges any problems, so customers know their feelings are being taken seriously.
7. Automate Your Customer Service
Use a CCM application or automation to streamline the process. Both methods let you communicate with customers effectively so it's convenient for both parties.
For instance, add an AI-powered chatbot to your website so it can provide informative answers. If a customer asks a certain question, the chatbot can send a relevant knowledge-based article in the chat.
But be mindful about how often you automate because it's your business's personal touch that appeals to customers.
That's How to Improve Customer Communication
Now you know ways on how to improve communication with customers and boost loyalty. You must approach customers with a genuine, personable attitude, respond to their feedback, and reply to them quickly. Consider automating your customer service with chatbots to further improve your customer communication and make it as personalized as possible. Good luck!
Did you find this article helpful? If so, check out our posts for more startup inspiration.