When you're buying a property, it's important to get the best mortgage rate possible. But with so many lenders and loan products available, how do you know where to start? Working with a mortgage broker can save you time and money by helping you navigate the Washington DC mortgage process and find the best deal for your needs. We're going to look at what a mortgage broker does and the benefits you'll gain by hiring this real estate loan professional.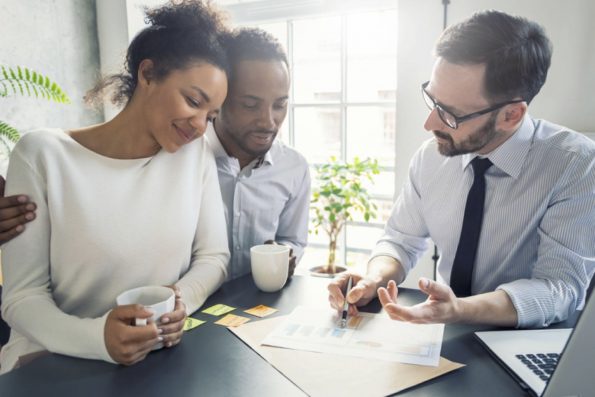 What Does a Mortgage Broker Do?
Mortgage brokers help people secure loans. They work with clients to determine their budget and then connect them with a partner lender that can offer the best deal on a home or business property loan. The broker won't always work directly with your new bank, however. He or she will also help you find the best real estate loan rates from hundreds of other lenders across the nation. But they only recommend those lenders that offer fair rates and terms. After all, brokers want to see you become a satisfied client who returns for more mortgages in the future.
What Are the Benefits of Working with a Mortgage Broker?
1. You Don't Have to Research Hundreds of Lenders Yourself
It can take hours or even days for you to compare rates, terms, and lender requirements. A broker, on the other hand, has already done this research. He or she is familiar with different loan programs that are available to people at all credit levels. The broker also knows about lenders that offer specific loan products for those with special real estate loan needs.
2. You'll Get Expert Advice and Guidance
The broker is a skilled negotiator who can help you secure the best deal on your new home or business property. He or she will first find out about your needs and wants, and then consult the lenders they work with to present you with options that meet your requirements. You can also discuss your goals and dreams for the future, and the broker will use this information to help you find a lender that offers specific terms and rates on home or commercial loans.
3. A Broker Streamlines Paperwork
When you apply for a mortgage, you'll be asked to fill out and submit several forms and documents. A broker will handle this paperwork on your behalf, which means you won't have to spend hours doing it yourself. He or she can also track the status of your loan application with ease and keep you updated on new developments.
4. You Save Money
While you'll have to pay for the broker's services, you can often get a better interest rate on your home when you work with this professional. A  property owner who saves an extra 1% in interest over the life of their mortgage will end up with thousands of additional dollars in their pocket. That's why it's vital that you find the best possible rates on loans.
5. You Can Shop for Your Loan with Confidence
When you work with a broker, you won't have to worry about what might happen if your lender goes out of business or changes its policies. The broker has established solid relationships with several financial institutions that are safe and reliable. This means that he or she can shop around for the best possible rates on property loans, and you can make a confident decision about which lender to choose.
6. Your Loans Will All Be in One Place
Working with a mortgage broker means that all of your real estate loan applications will be submitted through this person as well as any updates or new information on your outstanding loans. This saves time and makes it easy for the broker to keep track of all your mortgages. You won't have to spend hours tracking down your paperwork or keeping up with which lenders you're working with at any given time.
7. A Broker Evaluates Your Needs and Gets the Best Possible Mortgage for You
While you can certainly shop for mortgages on your own, the broker will look out for your best interests. He or she can assess your financial situation to find loans that meet your needs and desires, whether you're looking to purchase a home or commercial property, refinance an existing real estate loan or invest in other real estate.
How Much Do Mortgage Brokers Charge?
Many brokers charge a fee for their services, but this amount can vary drastically. Some mortgage professionals charge by the hour, while others may apply percentages to your total loan amount. Other brokers get paid by receiving commissions from mortgage lenders. When you're searching for a broker, it's important to determine how he or she will be paid.
The mortgage market is constantly changing and can be confusing for many people. A trusted, experienced real estate loan specialist that specializes in mortgages may help you better understand the process, saving you time and money. You'll also get one-on-one service from a real estate loan expert who will explain all your options so you have peace of mind when making important decisions about your future financial situation.