There's no shortage of information out there on how to start a business. However, with so much startup advice coming from so many different sources, it can be tough to know where to start. So, we decided to put together a simple guide that covers the basics – from choosing the right business structure to raising money and growing your company. This guide should provide you with the information you need to get started on your own startup journey.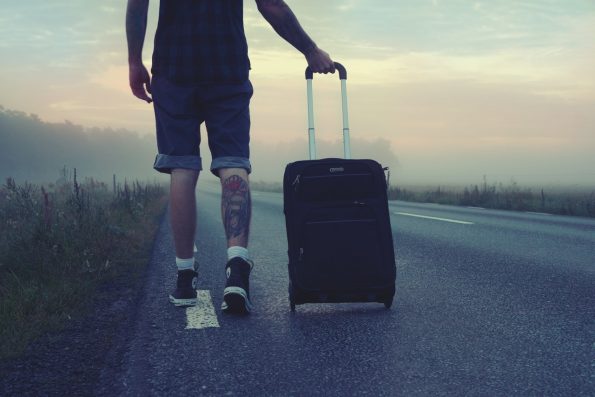 Find the right idea
Before you do anything, you need the right idea for a startup. A great place to start is by identifying problems that exist with current solutions and thinking of ways to solve them.
Once you have identified a problem, you need to think through your solution. Ask yourself how it could work and start coming up with ideas on how to make it happen. The best solutions are those that provide undeniable benefits to the end-user while also being feasible from a business perspective.
Do your market research
Once you have a good idea, it's time to do your market research. This means speaking with people in the industry and finding out what they need from a product or service perspective.
Asking people about their problems is a good start, but you also need to look at the market and see how your idea fits in. If you aren't able to find any customers who are willing to spend money on this problem – or if the current solution already provides them with everything they need – then it's probably not worth pursuing further.
Build a business plan
Now that you have identified your problem and found your customers, it's time to create your business plan. This should provide a detailed description of the current market situation as well as how competitors are currently solving this problem. Then you can define what makes your solution unique and why customers would want to buy from you.
Speak to investors 
Important startup advice includes tips on raising capital. The business plan is also your first chance to share what you're doing with potential investors. They want to know that the people behind this idea have a clear plan for how to proceed and that they aren't just throwing things at the wall and hoping for the best.
Get the right tools for the job
If you're building a product, you're going to need the right tools for the job. For example, you may need a batch job scheduler to maintain accurate and reliable transactions and interactions. You may also need things like email management capabilities, webmail access, and anti-spam/virus solutions.
These are all things you can find on the web – but it's important to choose the right ones for your idea. Don't just go with startup advice on what other people are using because it could cause problems later down the line if your business requirements aren't met.
Get the right team
A business is only as strong as its team, so it's important to choose the right people. A great place to start is by looking for people with relevant work experience who are also passionate about what you're doing.
It's also helpful if they have a good network of contacts in your industry so that they can introduce you to new people and opportunities. You mustn't forget about their technical skills – so it's important to check that what they have will match up with the tools you have chosen.