Mergers and acquisitions are an integral part of the business world. Since 2013, M&A activity has created $10 trillion in domestic transactions. Forecasters believe that M&A deal activity will continue to happen, though these figures may be tempered by the economic issues created already in 2020 due to the coronavirus.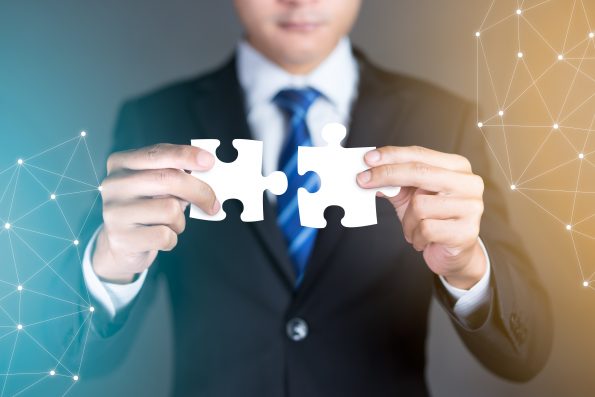 Frequently, companies find that they have hit a wall in terms of significant organic growth and don't know how to continue their growth trend. An acquisition can fulfill these needs while bringing a company a new market share and better opportunities for growth.
Matthew Brunstrum, a mergers and acquisitions advisor, explains why companies should prioritize their operations and financial considerations in order to make an acquisition succeed.
The Basic Principles of Mergers and Acquisitions
At its most basic level, an acquisition means that one company is buying another company. Two separate companies are not as valuable as two companies together. By purchasing companies, the shareholder value for both companies is increased. Companies may merge or acquire other companies with the hope of acquiring a larger market share or improving their efficiency.
An M&A deal is often highly lucrative for all parties involved, but they need to be managed well to take advantage of these special conditions.
Prioritizing the Financials
It is wise for companies that will be acquired by another firm to manage their financials carefully. It is helpful to begin researching how to integrate their financial functions before the M&A deal occurs. Companies may have very different approaches to financial situations. It helps to know what each company needs and expects when it comes to the acquisition.
Companies need to have a clear vision of what their financial structure will be once the acquisition is completed. In the case of an acquisition, it is likely that some employees will be lost to job changes or let go due to redundancies. These workers need to be able to transmit their information about the company before they leave their place of employment.
When prioritizing their financials, they need to make sure that the two companies together will be able to make money right away. The buyer will need to make sure that all of their debt obligations are met before business can move forward as planned.
The Importance of Operations
Operations are equally important to the success of an M&A deal. Companies need to be able to integrate all of their activities in order to keep making money. Frequently, the company doing the purchasing keeps its own staff and operational procedures while the company that is being purchased is more likely to experience layoffs amongst its employees.
Integrating staff positions between the two companies needs to be carefully managed. It may be that employees from the target company are better-qualified than their peers at the originating company.
Basic issues like supply-chain management and customer service need to be integrated as well. Integrating these functions means that the new company will be able to work up to its potential. New suppliers may need to be found in order to make sure that there is enough product to go around.
The physical plants of these two companies should be considered as well. Choosing one location or the other could work. But so could building an entirely new facility to house the combined company. It may be that the combined company is too large to fit in either one of the existing locations, whether in terms of staffing, manufacturing floors, or warehousing and storage.
The Advantages of M&A Activities
When performed correctly, a merger or acquisition results in a stronger company that is better prepared to succeed in today's economy. Taking all of these factors into consideration means that a company will be able to leverage its strengths for future success.
Any issues that may come up in an M&A deal can be dealt with if the companies are careful. Prioritizing the transfer & integration of information has to be the number one activity.
Matthew Brunstrum emphasizes the importance of financials and operations in creating the optimum M&A deal. When these practical considerations are taken into account, it is more likely that the acquisition will succeed and result in a profitable combined company.