There exist two kinds of entrepreneurs in the business world: those who are satisfied with selling products that generate low rewards; and those that prefer to work with high ticket sales financing clients that are willing to spend more money compared to regular customers. Here we'll focus on high ticket sales tips that will drive revenue growth.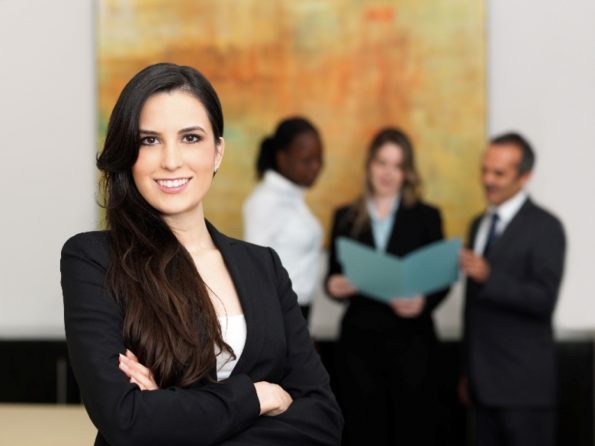 It might sound like a very lucrative opportunity to land clients that are willing to spend more than the normal person. However, it also comes with higher risks. Many business advisors even suggest sustainable models with low ticket sales with fewer risks. But you may find that your financial growth is moving at such a slow pace. You might not be able to focus on expanding your business as you'll end up investing a lot of time searching for new leads.
High ticket sales let you work smarter rather than harder. It can also increase your revenue significantly. There's no need for you to scale up your team or use up a lot of hours and resources every day to find leads. But it's not easy to land these clients, and there is a process made up of tried and tested stages you need to follow.
For example, we strongly advise against direct selling if you want to target high-ticket clients. Customers like that would never buy from a salesperson or company trying to sell products or services on online groups or communities. There are other more effective ways for you to land high ticket sales in this age and we will be discussing them in this article.
Six Ways to Get High Ticket Sales Financing
Find Your Clientele
The first thing you should do is to identify the high-paying clients with whom you wish to work with. Evaluate your expertise and figure out how you can use it to satisfy the current market needs. Simply put, you have to identify a group of wealthy customers who might be interested in the products or services you have.
But if you want to attract high-ticket clients, you cannot just focus on the needs. Rather, you must try to figure out the pain points related to the product or service you want to offer. For instance, there could be a social cause you are passionate about that can be helped based on what you have to offer.
There's an option for you to join high-profile groups with members who share the same passion as yours for solving the same social issues. You can start by actively joining in the group activities, such as volunteering for camps or programs or raising awareness to issues that matter.
After you have developed enough rapport with the group members, you can get started on discussing how your products and/or services can aid in the cause they are backing up. This helps build leads in the process.
There are other ways to find paying clients for high-ticket sales financing. You can learn more about these methods by taking world-class business coaching programs like 'Clients on Demand.' Programs like these teach entrepreneurs how to focus on driving high-ticket sales with the help of good, tried-and-tested strategies.
Deliver What You Promise
It's important to note that the risk of losing a high-ticket client can be a lot more expensive than in regular businesses. For this reason, you must build a strong brand that delivers results to existing clients and can be associated with high-paying clients.
Remember good reviews and positive testimonials are important and can make an impact in retaining existing customers and attracting high-quality leads. Even though content marketing can be effective in forming initial connections with high-ticket clients, you shouldn't underestimate the power of word-of-mouth advertising. It can be the biggest contributing factor to long-term scalability.
Word-of-mouth advertising provides honest and genuine marketing that you cannot replicate using paid advertising medium. Nothing compares to such advertising method. Testimonials and word-of-mouth can significantly increase your revenue because high-paying clients usually trust businesses based on positive reviews and referrals.
Filter Out Your Sales Funnel
If you're planning to target high-paying clients, you must make sure that only consumers you want to work with can filter through your sales funnel. When you have these filters up in your sales funnel, you'll be able to guarantee that you land with only the best client profiles that you can convert into leads, saving you time on unproductive prospects.
Figure out if you need more skilled people to filter in high ticket sales financing clients, thereby reducing your long-term expenses. Entrepreneurs that wish to get high-ticket sales must be strong enough to turn away consumers that do not fit the bill, thereby saving them time and money.
Discuss the Pain Points with Empathy
Talking about or discussing the pain point is one of the most common methods of attracting leads. But you must include empathy to your conversation if you really want to convert a high-value client. Explain how the same pain points affect both of you, and then proceed to providing a solution to the problem using the product and/or services being offered.
In addition, you can also expound on how your solution solves a problem. This will keep the client interested in your methodology. Once you are able to deliver results, your client will eventually recognize you as a valuable problem-solving person rather than just someone that is interested in generating sales.
Train Your Team
It doesn't take a lot to lose a high-paying client, but it takes a long time to find another one with a similar high-ticket value. Because you won't have that many clients to manage, you can train your team to step up their customer service as much as possible.
You must make sure that your team provides better quality customer service compared to your competitors. If you work alone in your business, why don't you try attending a couple of training programs to make the most out of your client management and provide better standards of service.
Strengthen Client Relations
Always give more value to your high-ticket clients by going the extra mile so they'll be thankful for your time and efforts. Make sure that you have a have good communication with your clients besides from the professional aspect of things. If you can relate to the pain points unique to their industry, they will trust your opinion and look forward to working with you.
Landing high-ticket sales financing is a very different process from chasing low-yield leads. For this reason, you have to come up with a completely different business strategy using these high ticket sales tips if you want to land high-paying clients.