In today's competitive and constantly evolving business climate, a strong web presence is crucial. Your website is one of the most reliable, effective and future-proof marketing assets you can have. It should be set up to make access to information simple and immediate. A well-constructed website design that is easy to navigate and engages potential customers ensures you give a wonderful first impression.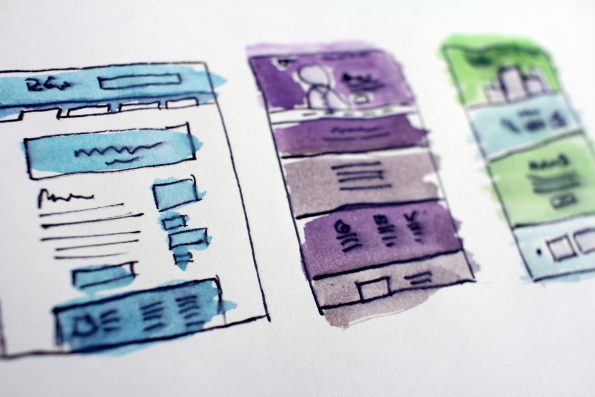 Website design and underlying technology is always progressing. It is important to make changes to your website to stay current with competitors and improve business. Simple layouts, content management, comfortably followed navigation, and attractive aesthetics are fundamentals to keep in mind when freshening up a website for business.
In most cases, users judge a business's credibility by their website. As such, it's imperative that your website catches and keeps their attention. Here are six important signs that the time has come to update your site.
You Can't Easily Update Your Content
It is important to keep the content of your website relevant. If your content is outdated, your business could potentially miss inquiries and lose sales. A few years ago, it might have been standard for businesses to turn to developers or site maintenance professionals to custom code every content change, but that's not how the web works anymore.
Content management systems (CMS) have substantially progressed over the years, making it convenient to easily manage your website content without the need to use code. WordPress is the most popular CMS, as it powers 30% of all websites today. If you use WordPress, you won't need a web developer to edit your site; you can effortlessly update your content by yourself. The key to a productive website is maintaining fresh and useful information about your business, which will ensure that you continue to pull in new customers and stay on top of the competition in your industry.
Your Visitors Aren't Hanging Around
Web analytics can show you the amount of time potential customers spend on your website, and your average pages per visit. If these numbers are low, then there's something about the information on your site and/or the way it's presented that's simply not accessible or useful to visitors. If people are not intrigued enough to spend time on your website, they are unlikely to convert, and their business is lost.
The goal with website design is to keep the audience you are selling to in mind and design your site to answer their needs. They will spend more time on a useful site and are more likely to become a customer. This is true when it comes to your content pages, but it's also true when it comes to landing pages, which need to be designed to drive maximum conversions.
You Aren't Getting Many Conversions
Conversions are the desired action, such as buying a product, subscribing to a newsletter, or even just providing contact information. Creating a website that is easy to use will help customers do what you want them to do.
If your website features self-service purchasing functionality, you might be happy to know that there are many WordPress ecommerce plugins available to ensure that the product browsing and checkout experience you offer is smooth – and that the whole thing is easy to manage from your end. If you see your number of email subscribers going in a downward trend, it is definitely time to renovate your website.
Your Pages Load Slowly
A fast-loading website is incredibly important for a business. Most people will give up and abandon a website if it takes more than three seconds for a page to load. If your website is too slow, you not only risk annoying potential customers and losing business, but also hurting you search engine rankings.
Consumers expect a fast and reliable website, and there are many ways for a web developer to speed up a site. If yours is too slow, it is time to revamp your website design!
The UX and Messaging Doesn't Represent Your Positioning
Ensuring you are constantly attracting new customers from the internet requires an online marketing strategy and a compelling website. Online marketing strategies rely on the competition of the market, your company's specialty, and how well your website is currently operating.
Your marketing strategy may include social media posts, online reputation management, blogging, pay-per-click advertising, and search engine optimization. The key to converting traffic to customers is a website that grabs and engages the attention of visitors.
You're Not Getting Social Engagement
Today, social media has an enormous impact on businesses of all sizes. It is an efficient way to give your business plenty of exposure, and to establish and maintain beneficial relationships to create loyal customers.
The way your business is recognized is a reflection of the feedback in your social media interactions. People mentioning your company, or sharing your content, can have huge positive effects on how new potential customers view your business. Also check out the traffic referred your way from social media over time. If the bounce rates are high, then it's a good sign that people aren't feeling at home on your pages.
Summing Up
Having a powerful web presence is mandatory for any company to achieve its goals. A strong, well-designed website is important for the success and future progress of your business. It's a way to keep existing and new customers informed.
Keeping customers happy is important. As technology in advertisement keeps evolving, making changes and improving your business's website design is an effective way to stay on top of your industry.