Starting a business can be simultaneously one of the most enthralling and intimidating things that you ever do. After all, on one hand, you're actually making the move to realise what may be a long-held dream of running your own business… but on the other hand, you also have so many challenges before you. Not least among those challenges is effectively promoting your new company with smart startup marketing.
You don't need to have the resources of an Apple or Coca-Cola to get your business's marketing efforts off to a seriously impressive and surprisingly cost-effective start. Here are just four steps that you could take, without even necessarily needing to make that much effort.
Take full advantage of social media
Yes, this may be the one that you've heard a million times, but it's shocking how many new companies are missing out on relatively easy tricks on social media.
Does your new company's Facebook or Twitter handle, for example, project professionalism and use the full name of your brand? Are your company social media profiles visibly connected to your personal ones, and do you write regular blog posts on subjects of relevance to your target audience, that are then communicated through both your personal and corporate social media accounts?
According to Isaac Grinsdale from TOAD Diaries, "You really can't afford not to use social media in this day and age. That's obvious. What's not obvious is that you should create a personality for your company, and let that personality show. People that follow you there will appreciate that, as long as it's genuine. Nobody cares about yet another boring company that has nothing new to say."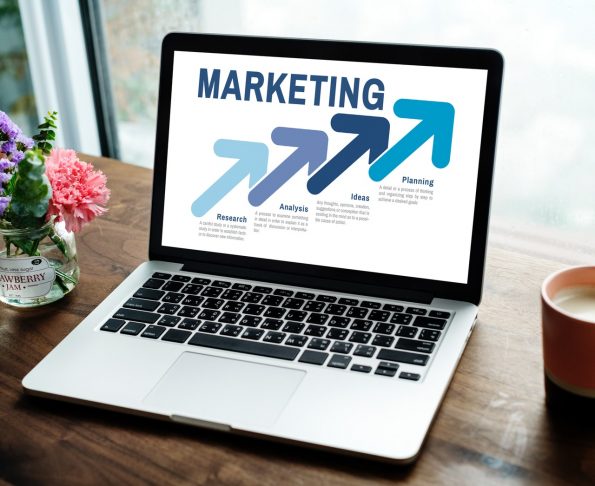 Tap into the full potential of influencer marketing
If you've ever come across some hipster on Instagram or YouTube with tens of thousands of followers reviewing a product a brand has recently sent to him, you'll already have a sense of what influencer marketing is – and how potent it can be for your startup marketing.
When done well, influencer marketing isn't a mere fad, actually delivering 11 times the return on investment (ROI) that traditional forms of digital marketing provide.
So, whether you start your own involvement in this field simply by sending a few free samples to influential bloggers in the hope that they'll review them for you, or instead partner with a trusted influencer marketing agency to take the befuddlement and stress out of the process, you could be amazed by the impact it has for your own small business.
Give lessons or seminars
Much of the trick of successful marketing is cultivating your image as a trusted authority in your field – and you can help to give the impression that you're much more established in this regard than you actually are, simply by providing lessons or seminars to appreciative audiences.
But of course, the very fact that people will be turning up to your lesson, seminar or short course expecting you to give them something of real value, means you'll need to be careful when selecting the subject and putting it all together into something they can digest.
The best advice here is to strike the right balance between something that your clientele will be genuinely interested in, and that will fit nicely into the allotted slot. This way, the course or lesson won't overrun, but also won't leave people feeling short-changed.
Splash your brand logo and colours over merchandise
While it'll cost you money to have T-shirts, hats and pens created bearing your brand imagery and colours, such merchandise can be absolute gold for getting your business name in front of more eyeballs, without many of your potential audience even realising they're being 'marketed to'.
Well, the simple answer to that, is that they aren't. You've just provided some friends or colleagues with some branded clothing or a rucksack that they've then taken out into the world as part of their day-to-day life, thereby enabling said merchandise to quickly start working its promotional magic.
So, that's just four startup marketing things you can do straight away to start communicating what makes your new business great to potential customers in your local area and beyond. Would you appreciate a little more inspiration? If so, check out this rundown of further digital marketing ideas from business loan marketplace Fundera.