In 2019, the entire world is located within the small screens of people's electronics. This means that the best way to reach a large audience is to advertise your product or service digitally. Because of this, video marketing has become a popular tool for businesses to advertise their brands with captivating content.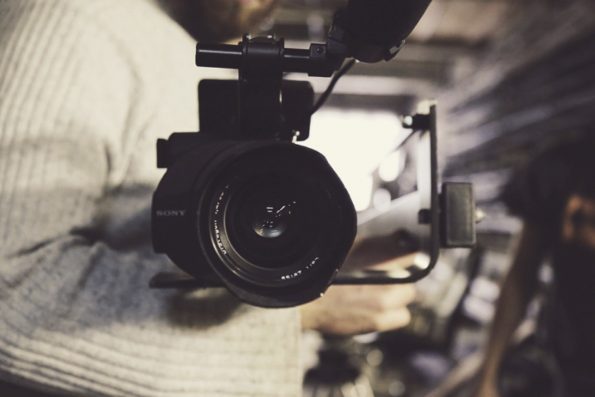 Here are six reasons you should invest in a video marketing campaign to expand your business's reach.
Video Makes Money
Many businesses think that they cannot afford to start video marketing. However, one of the most important factors of video marketing is that it is incredibly successful at bringing money to your business for the long-term.
Marketers who opt for video marketing grow revenue up to 49% faster than non-video users. So, the use of these videos will pay off in the end.  It's best to invest not only in videos, but in video asset management software now, so you can profit later.
Many businesses agree that the effects of their video marketing campaign allowed them to expand their businesses in ways that they never would have even imagined possible.
Your Content Doesn't Need to be Perfect
The best part about making videos for your business is that they don't have to be perfect to be effective. You don't need an expensive professional team to make a good ad.
Recent surveys show that customers would prefer to be advertised a product in a way that they can understand rather than through an expensively produced, confusing advertisement.
You can learn the latest tips for video marketing in this guide by Vidico.
Better Search Engine Optimization
Search engines love videos. The more content that you have on your website, the more time customers will spend on your page. As a result, your services are listed on the first page of the Google search results. Additionally, with videos embedded, your site is 53% more likely to show up first.
We don't have to explain why search engine optimization is important, of course, as most of the world relies on Google to find pretty much any service they could possibly be looking for.
Video Appeals to Mobile Users
Since a large portion of the population is already on their smartphones anyway, you must reach these consumers.
Studies have shown that the number of people watching YouTube from their phones has increased by 100% and that they pay more attention to the ads that come across their phone screen than they do anything else.
Video is Easily Digested
The main goal in marketing is to make it as easy as you possibly can for your potential customers.
There is nothing easier than watching a video about your service. With no reading involved, all they have to do is look and listen. Then they can decide if they want to try your product or service.
Video Marketing Can Explain Anything
If your product or service is a little bit complicated or difficult to explain, there is no better way to advertise it than through a video.
You can easily show what your product does without confusing or losing the interest of your viewers.
Bottom Line
Animated videos have been used by countless businesses for decades to create short and entertaining examples of what their product actually provides, and these have proven to be very successful.
Although the initial cost of video marketing sways some business owners from flocking to it, the pay-off for video investment is immense.
Even if you have the best product or service, you may never reach the point of having a successful business if you do not go where the consumers are: online.