Customers are the life blood of any business enterprise. Successful operations understand that customer satisfaction and retention is one of the most effective ways to earn a positive reputation and be able to reach a wider audience.
Unfortunately, there are practices that can have the opposite effect. Those should be avoided at all costs. Following the example of successful businesses like Canadian Choice Newmarket windows can help entrepreneurs sidestep these unworthy practices. Here are four examples of what not do to if you want to keep your customers for the long term.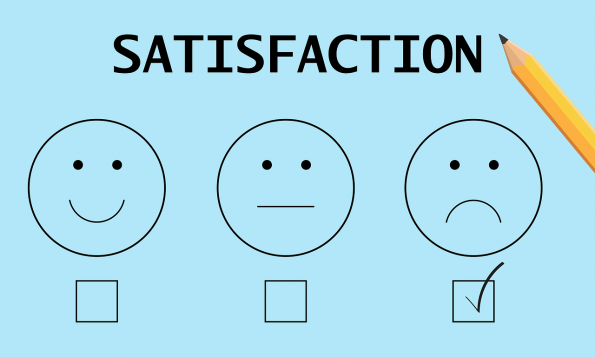 Making Customers Wait
No one likes to wait. That includes clients who are expecting you to show up at a specific time. It also includes waiting for long periods before a response to an email, a phone message, or a text arrives. When it comes to phone hold times, customers will only wait so long before they'll hang up and call a competitor. Even if they do hang in there, their assessment of your business goes down. Don't expect any references from them.
Take a good look at how quickly you respond to customer queries in any form. Set goals that prevent long wait times. This one effort on your part will go a long way toward cultivating a strong relationship with your customers.
Failing or Barely Managing to Deliver What You Promise
Letting a customer down is not acceptable. Get the job done on time or have a very good reason why there's a delay. Don't hesitate to do a little something extra as a show of good will. For example, if you're installing new windows along the front of a home and notice a little mold on a window in the back of the house, show the customer how to remove mold on windows and then do the first round yourself. You'll be surprised how that one little extra service will endear the client to you.
Dismissing Customer Questions or Concerns
Customer questions and concerns are always priorities. Dismissing them or responding with a rote answer does nothing to set you apart from the pack. More likely than not, what it will do is  increase the odds that the customer will call a competitor next time. Take all questions and concerns seriously and take the time to craft thoughtful answers that provide real information on customer satisfaction.
Pushing Products Your Customer Doesn't Need or Can't Afford
Upselling is great when you're recommending something that will help the customer in some way. When you're pushing things that the customer has expressly said are not wanted, needed, or within the budget right now, you're stepping over a line. Customers remember incidences like that, and the perceived pushiness could motivate them to seek services elsewhere. Hone your ability to understand what a customer is open to hearing about right now and save the rest for a better time.
There are more habits and practices that could be driving away your customers. Take a good look at your corporate culture and how you interact with potential and current clients. You may be surprised at what a few minor adjustments will do for customer satisfaction in terms of earning more trust and good word of mouth.