All businesses can benefit from using the right tech, but startups can, perhaps, make the biggest gains from the latest in tech innovation. With reduced costs, enhanced productivity and increased efficiency associated with business tech, startups can gain an advantage by embracing the latest software, platforms, and hardware innovation.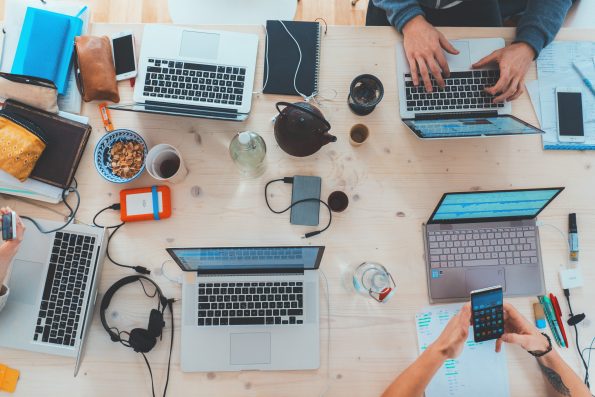 With so many options out there, however, choosing the right tech innovation options can be tricky. To get a head start, take a look at the five types of tech all startups should be using now.
Telematics
Combining vehicular technologies, transport, computer science, and telecommunications, telematics is the future of logistics. Offering enhanced road safety, increased fuel efficiency, and predictive engine maintenance, telematics is one way to reduce fleet costs and minimize the time it takes to transport your goods, as this article from EnVue discusses.
Whether you'll be managing your own fleet or outsourcing to a dedicated fleet management firm, using telematics will give you access to real-time transport data and enhanced control over your logistics.
Cybersecurity
No matter what industry you operate in, you're going to need a comprehensive security setup. With increasing data regulation around the world, you can face harsh penalties for failing to protect customer data, while security breaches could threaten your own framework too.
As well as choosing effective security for your hardware, make sure you have appropriate network, server, and data security in place. Implementing a disaster recovery strategy from the start will give you a head start when things go wrong too!
Project Management
A project management platform will enable your team to collaborate securely, from any location. If you plan on utilizing the gig economy and working with freelancers in remote locations, a dedicated project management platform can give you the virtual workspace you need.
CRM Platform
A customer relationship management (CRM) system enables you to record and monitor every customer interaction. However, the right CRM is far more than simply a data storage or filing system. With in-built tools, CRM systems automate client engagement, segment customer lists, and streamline your business processes.
Many CRM platforms also offer automated marketing features, so you can deliver personalized marketing content to customers based on their previous brand interactions. Furthermore, the right customer relationship management system will adhere to the relevant data legislation in your jurisdiction and ensure that you maintain your data in accordance with the appropriate regulations.
Cloud Computing
When you're running a business, you can use software that's designed for use in the cloud to take your work with you wherever you go. In addition to this, you can opt for a cloud server to enhance the flexibility of your in-house network. As any startup owner knows, launching an enterprise requires hard work and long days. With the tech innovation in cloud computing, you can manage your business from any location, using any device.
Kickstart Your Business with the Latest Innovations
Tech is evolving at an alarming rate, which is good news for budding entrepreneurs. With the ability to minimize your costs, increase connectivity and automate business functions, the right tech innovation choices can put you on the road to success.