No matter what industry you're involved in or what position you're occupying, there will be few days as nerve-wracking as your first day on the job. For sure, you'll be excited about doing something new with your career or having a change of scenery from your last engagement. But mixed in with those feelings of anticipation will be feelings of new job anxiety. What if you make a bad impression? What if you draw too much attention to yourself as a newbie? What if you make a big mistake that will drag down everyone else in your department?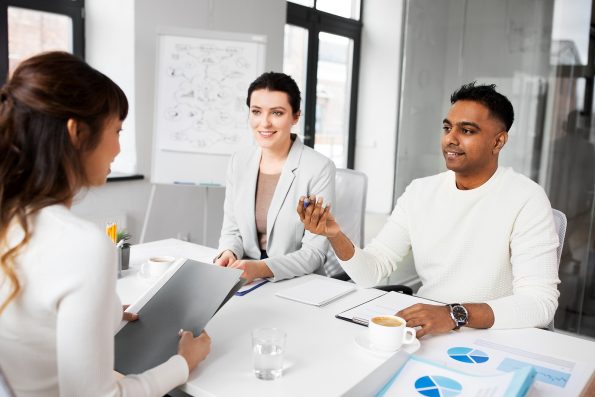 Such worries are quite reasonable; after all, everyone goes through those first-day jitters when they really care about starting right. But don't let them get in the way of learning about your new assignment, meeting new people, and immersing yourself in your company culture. Once you've hit success at finding Philippine jobs in Mynimo.com, here are five things you can do to start your job on the right note. 
Review Your Onboarding Materials and Employee Files
One of the first things you should do before clocking in on your first day is to review all your files. During your onboarding, you may have received copies of your contract, the employee handbook, and other documents relevant to your new employment. If you need to bring any of these with you to your company's physical headquarters, make sure they're complete before you leave your home. 
The same will apply even for a predominantly work-from-home (WFH) setup; you'll want to spend at least a few minutes reviewing online documents, saving them to a new folder on your computer, and having them ready in case you need to go through them with your supervisor or HR staff. 
Don't Be Shy about Asking Questions
There's no such thing as a stupid question on your first day at work. You're not expected to know every single thing about your new job the moment you start, and you shouldn't be embarrassed about such a fact. 
On the contrary, most employers will see it as a good sign that you're asking questions about your assignments, the company's systems, or other things related to your job. Knowing that, to relieve you of new job anxiety, use the time to inquire about anything that makes you unsure—because the only way that you'll obtain clarity is to get the answers to your questions. 
Practice Using the Company's Tools and Technologies
Your new assignment may also involve using tools and technologies that you're not immediately familiar with. Every company has its own system for doing operations, and your current company's toolset may be very different from that of your previous one. 
Rather than winging it, or only testing your company's tools and tech solutions shortly before you have to use them for real, take the time to learn and practice on the platform. Don't hesitate to ask your supervisor or your coworkers to teach you how to use a certain program or maneuver a certain tool. They should be happy to help you, as it will benefit the whole department when you're properly up to speed.  
Meet Everyone That You Expect to Work With
It would also be a good idea to introduce yourself not only to your supervisor and immediate team members, but also to everyone you expect to interact with on the job. Make a special note of people who may be in charge of signing your papers, handling your project finances, or helping you liaise with external partners. Way before you jump into actual work matters, visit their office and say hi or send them a short introductory email. 
Introducing yourself to others beforehand, on the most relaxed note, will save you the awkwardness of having to do so when you're right in the middle of doing something urgent. Moreover, it will help people remember you and may warm them up faster to the idea of working with you. 
Observe Your Office Culture
Lastly, take time during your first few days at the company to study your office culture. In the context of a job that requires onsite work, this can mean observing how your officemates dress, how they take their lunch, or what hobbies or interests they have. For WFH jobs, it can mean how often your team members check in with each other through chat or how they comport on social media. Across both setups, you may also be able to pick up on customs that are unique to the company culture, such as how team members celebrate birthdays or major work milestones together. 
This last item is not strictly required of an employee who wants to do their job right from the very first day. But being in tune with an office's culture—and participating in it with a sense of warmth and openness—can certainly enhance your experience of working there. 
First-day jitters and new job anxiety may seem daunting, but it may not be long before you get the hang of your new office life. Just remember to be courteous, take initiative, and engage with people. If you do all three, you'll find that starting off on the right foot won't be so hard after all!