Pop-up stores have become a go-to marketing technique for merchants that want to expand their brand and launch new items. The pop-up sector now generates almost $10 billion in revenue. Building a pop-up shop is far less expensive than opening a physical store.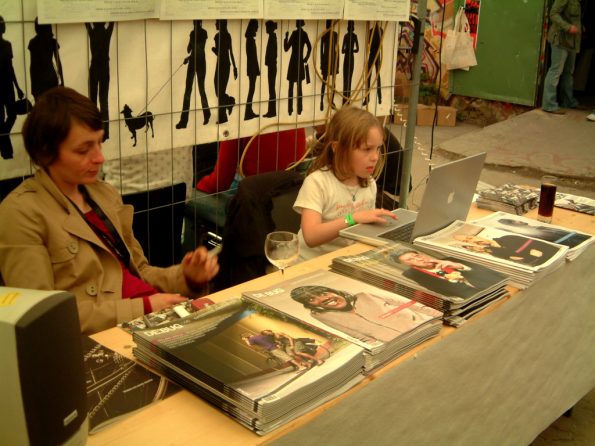 A successful pop-up might indicate whether or not your company is ready to expand into physical retail. Even famous brands like Nike, Target, Gap, and Kellogg's open pop-up shops to roll out a new idea, expand holiday promotions, or just build upon their brand image.
Without the burden of a conventional business model, you can extend a personal connection to your customers with your physical presence. A pop-up allows you to interact with passers-by and obtain their honest comments and initial impressions.
These temporary shops have received great popularity and continue to 'pop up' all over the world. Before you open one, however, there are a few things you should consider:
1. Choose the Right Timing
Choosing the correct dates can help your pop-up concept succeed. It's crucial to figure out when your target customers will be in the area so they don't miss it. Consider opening up a shop near a nearby university campus around lunch break if you target millennials or downtown if your target market is busy professionals.
Holiday seasons and big events attract a large number of visitors. During peak seasons, major retailers such as H&M have all built pop-up stores worldwide. If you think your business can benefit from seasonal trading, you can also choose to open a pop-up store during peak times like:
Holidays like Christmas, New year, Halloween, etc
Big events like Fashion Week or Olympics
Start of season
End of season 
2. Choose the Right Location
Choosing the right location is necessary for the success of your shop. While availability and cost are factors you need to consider, the area also depends greatly on the intent of the pop-up. If you're launching a new swimsuit line, consider going near a beach or a water park. Remember that a prime location is where you can attract your target audience, not just a heavily populated area.
Other significant factors to consider are nearby businesses and nearby activities. Check to see if the nearby retail stores complement or compete with what you're selling. While having mobile accessories pop up would be great next to a mobile outlet, a competitor should be avoided.
3. Design and Layout of the Shop
Your pop-up shop should also be functional and designed in a manner that isn't too cluttered for your team, while being as visually appealing as possible. These are the few things you should consider before opening your shop:
Music helps set the mood. Ensure there is a speaker system installed, or bring your own Bluetooth speaker.
Install lighting to create the mood you want to set and display your products.
Make sure you have a storage room for any possible merchandise that isn't on show.
Plan sufficient space for customers to browse through the products safely.
Your shop should also accurately reflect your brand and encourage people to stop and see what you have to offer. Feel free to use your imagination and group items that create a color scheme. Allow your unique personality to show without becoming overwhelming.
4. Social Media Promotion
You can't solely depend on choosing a prime location and hope for the best passerby. Use social media platforms to generate immediate buzz. Start spreading the word about your pop-up store a month before it opens and keep it going until it closes. Roughly  48% of people shop at pop-up shops due to curiosity and entertainment. To generate excitement and guarantee that your fans don't miss the news about your new business, here are a few things you should try:
Make an Instagram account and upload daily stories
Share behind the scene work so engage the audience
Run targeted advertisements on Facebook and Instagram
Contact social media bloggers that have an online presence with your targeted customers
Put up aesthetic photo booths that encourage people to take pictures and tag you
Create a hashtag and have friendly competitions that help make it viral
5. Offer Giveaway Products & Raffles
The ultimate goal of a pop-up store is to create an experience for your customers. The pop-up shop is a way to engage, attract, and attain customers that will be willing to return or promote your brand through word of mouth. But studies have shown that 38% of people stop at a pop-up shop for good deals and free gifts.
With each purchase, you can give away free presents, such as a sticker, personalized pens and pencils, a brand souvenir, or discount vouchers. This won't cost you much, but your customers will remember it as a fun little additional "thank you." You may also offer complimentary amenities like free Wi-Fi or refreshments for the people who come. They may not buy anything but will surely appreciate the good experience and may become potential buyers or promoters of the brand.