So, you've joined a Homeowners Association (HOA) and found yourself in a leadership role. Perhaps you volunteered to join the board. Either way, some of your responsibility now entails addressing various HOA issues. Managing an HOA is a pretty complex task. A good manager needs to stay on top of accounting, collect HOA fees, and maintain open communication channels for their community. As a board member and manager, it's your responsibility to work for the best interests of your association and ensure everything runs smoothly. That's no easy task and Association managers can benefit from using HOA management software to help you take care of everything from ownership management, unit activity, and payments to some of the finer details of the process.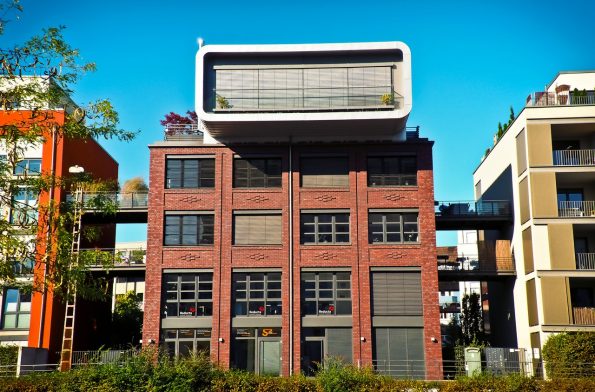 Here are five benefits of managing your property with an HOA management solution.
Full Automation 
On top of work and family obligations, you're undoubtedly going to be very busy landline managing things at your HOA. Using HOA Management software can be seriously helpful here. The great thing about management software is that it's designed around the specific functions of running Condos and Associations. It fully automates many essential functions, freeing up management to handle other tasks and oversee their operations more smoothly. Instead of seeing it as a replacement for a management team, think of it as an affordable supplemental tool to help keep things on track while still giving your association plenty of agency to perform its necessary job functions.
Easy Reporting
Another key role of management is generating accurate reports. This is another area where software comes in handy. Paperwork is always a significant part of running an organization. By largely automating and storing important documents within a software framework, you can retrieve/reference them quickly. It's also easier to set up a solid foundation for optimizing your management style, ultimately leading to better productivity in the long term. Here's just a sampling of a few of the HOA management software reports that you can simplify:
Ownership (both single and multiple units)
Fees
Repairs
Financial statements
Performance
Property maintenance
Financial analysis
Financial reports
Special assessments
With reporting and admin easily addressed, you can focus on what matters: fostering a positive community within your association.
Better Communication With Your Community 
When you're working with and helping manage an entire community of homeowners, you want to foster as much communication as possible with everyone. The best HOA management and tracking software fosters a better sense of community by making it easier to pay their dues, make requests, and communicate easier with the entire board. If there's a maintenance issue or a bylaw violation that needs to be addressed, software makes it much easier to do so quickly. Better yet, community members will be able to make online payments, see their financial statements, track maintenance requests, and ultimately be able to stay informed about what's happening within the association and why.
Simplified Budgeting
Every HOA needs a certain amount of money every year to cover operational expenses, repairs, maintenance expenses, and to handle any unexpected occurrences that might require the HOA to address in a financial capacity.  That's where creating an HOA budget enters the picture. Making that budget requires revisions from the previous year's budget, addressing changes in financial status, and addressing any rising costs that might be associated with the HOA and its properties. Budgeting can be challenging at the best of times, so finding a way to simplify the process is never a bad idea. When your Association is creating budgets for further development, use the performance, profitability, previous year's budget, and other information stored within your software to help simplify/streamline your entire budgeting process. Doing so will take a lot of the guesswork out of this arduous process while making it easier on you and the rest of the HOA board when it comes time to really crunch the numbers.
Access At Your Fingertips
In our technologically sophisticated, connected world, technology abounds. It is this very technology that allows your homeowners association to accomplish its tasks. Finding an HOA management software solution that is readily accessible and easy to use is the ideal method for implementing management software at your organization. The price point for this type of management software is also quite reasonable, with it typically casting a certain amount per unit your HOA oversees. When everything is this simple, it is easy to accomplish your managerial/ professional goals when it comes to successfully managing your association and keeping everyone in the HOA happy.