I have been practicing family law in Somerset County, NJ for over 25 years as a solo practitioner, and I want to share my perspective on starting a solo law firm with you.
Yes, I am a female attorney. But lest you think this will be all about dealing with discrimination and chauvinism, let me assure you, that is not my focus or even a prime area of concern for me. Rather, I want to share five strategies that helped me successfully navigate the business of law as it was and as it is today, on my own.
These five strategies universally apply to all solos, not just women.
1. Know That a Successful Law Practice is Not Just About the Successful Practice of Law
This is number one for a reason. If you intend to go out on your own, you must think of yourself as a business owner, not a lawyer running a business. What's the difference? While of course, you must have competence in your chosen areas of practice, you need to focus just as much if not more on aspects of running a business such as:
Administration
Bookkeeping
Marketing
In a solo law firm, you manage all of this. There are several excellent print and online resources for starting a law firm, and I recommend reading more than one – I did! You might consider taking accounting or business courses. Some solo practitioners I know have MBAs. I don't know that it is necessary to go that far, but it can't hurt!
2. Keep Your Overhead Costs Down
When I started my firm I was required to have a brick-and-mortar office, a street address where I kept all business records and where I could meet with clients.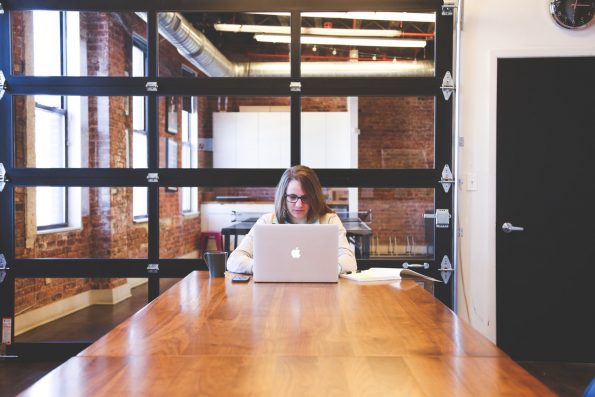 In most states, this is no longer required. Virtual offices are now available, complete with part-time office and conference spaces you can use as needed, receptionist services, and mail services. These days a solo attorney can easily create the appearance of a full-time professional office at a fraction of the cost.
Why keep costs down? Frankly, the law is a very competitive business. Keeping costs down gives you as a solo the opportunity to pass savings along to clients – something big firms with lots of overhead can't do.
3. Focus on Your Expertise
In other words, do what you know (and like!).
It is tempting as a solo lawyer to take every kind of case that comes up at first, and your friends and family will think they are doing you a favor by offering all types of cases to you. If I were you, I would politely decline all but the cases you know you can handle well, and build your reputation from there.
Engage in regular professional development to keep yourself up-to-date on the latest in your practice areas. This will pay off not only in gaining competence and client satisfaction but in opportunities for professional networking.
When you feel confident enough, you might offer to teach a professional development course in your area of expertise. This will enhance your reputation as an expert and could result in referrals from your peers.
4. Client Attraction, Retention, and Referrals is Everything
You could be the best attorney on the planet, but if no one knows about you, your solo law firm will fail. And once you start getting clients, you need to provide them with high-quality representation, and then harness their goodwill to turn that into new business.
Marketing
Please, please, please have a good law firm website development company create a site for you. This site will be optimized for both content and form so that potential clients will find you AND they will be launched on their "buyer's journey" toward you.
I can't think of one successful solo attorney that does not have a good website.
Reviews and Referrals
People read online reviews. You should have in place a method by which clients are able to complete a survey regarding your representation. If that survey is positive, there should be a way for the client to then complete an online (positive) review.
There is software that automates all of this for you. It will also create an email list that you can use once or twice a month to keep former clients abreast of, for example, a particularly good win or some development in your area of practice. This will keep you in the minds of former clients and if friends or family need your services, it could result in a referral.
5. Build Your Professional Network
We started talking about this with regard to professional development opportunities, both attending and teaching them. This gets you out in front of your local colleagues and paints you as an active attorney who cares about keeping current with the latest developments in the law. This is the reputation you want to create for yourself with your peers.
Membership in professional organizations and attendance at their various workshops and conferences is essential. I myself belong to the American Bar Association and the New Jersey State Bar, as well as the associations of the states to which I am admitted to practice.
I also belong to the Somerset County Bar Association. Why is belonging to a county bar association important? It affords me the opportunity to get to know the attorneys in my area that practice in areas other than mine. That way we can mutually refer clients to one another.
I hope these strategies help you start your solo law firm, and I wish you the best of luck!
About the Author
Katherine K. Wagner, Esq. graduated from Duke University and Washington & Lee University Law School. Ms. Wagner also holds a Certificate in Divorce Mediation from Rutgers University and is a graduate of the American Bar Association Family Law Advocacy Institute.
Ms. Wagner has co-chaired the Somerset County Family Law Committee and serves as a panelist for the Somerset County Early Settlement Program and as a mediator for the Somerset County Child Custody Mediation Program. She also volunteers with Legal Services of Northwest New Jersey and the Resource Center for Women and their Families.
In addition to maintaining her busy professional and pro bono schedule, Ms. Wagner blogs regularly on issues and current events in family law.