When you start a new business, you have a lot to think about. Marketing and advertising are two of the biggest focus areas. You want to build awareness surrounding your brand, but you may feel like you aren't sure of the best direction to go in.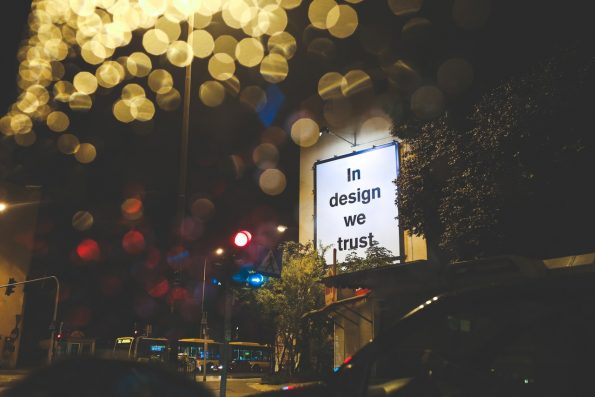 Something a lot of new business owners have to consider is whether they'll combine traditional and digital advertising methods, or whether they'll just go with digital.
Is there something to be said for using at least some means of traditional advertising, such as banners or other branded assets, as well as buying advertising time on television or radio? Some experts do believe you shouldn't give up on traditional advertising as it does still carry value.
The following are things to know and considerations as you weigh the current relevance of traditional advertising.
What Is Considered Traditional Advertising?
We already touched on a few means of traditional advertising. Specific examples what might fall into this category include:
Outdoor billboards
Cable ads
Broadcast television ads
Radio
Newspaper
Collateral such as brochures and business cards
Non-traditional advertising can actually end up being a much broader category. It can include everything from mobile advertising to YouTube videos. Primarily, when we think about non-traditional advertising, we do think about digital options.
What Does the Research Say?
Two relatively recent studies cited by the U.S. Small Business Administration (SBA) indicate traditional advertising isn't as dead as we might think. It's possible that traditional advertising might even be more important than digital advertising in some regards.
One reason for this is that there's a greater sense of trust people tend to have toward traditional advertising as compared to digital options. It's not all about how you build awareness.
MarketingSherpa conducted a study that showed eight in 10 consumers trust print advertising and television advertising when making a buying decision. In terms of trustworthiness, closely behind these two were direct mail advertising, radio advertising, and out-of-home-advertising.
All of the top five most trusted advertising formats fall into the traditional category.
If you're wondering what the least trusted and most hated form of advertising is, it's pop-up ads displayed online. Only one-fourth of respondents in the MarketingSherpa study said they trusted that kind of advertising.
How Engaging Is Traditional Advertising?
We tend to think of digital advertising as being more engaging than traditional formats. Maybe because it's more interactive or most of us are highly connected to our devices. The MarketingSherpa research again dispels this myth that digital is the only way to build awareness.
More than 50% of survey respondents said they often or always watch TV ads from the companies they're satisfied with.
Half said they read the print ads they receive in the mail, and nearly half said they read print ads they get in-store.
Email is the only type of digital format that is anywhere close to traditional advertising in terms of engagement.
Why Is Traditional Advertising Still Relevant?
If you're a startup and you hear that traditional advertising still has relevance, it can be overwhelming because it might go against everything you think you know about modern business.
So why does traditional advertising remain relevant, despite the fact that digital advertising takes up much of the spotlight?
When it comes to print advertising, some feel it's that sense of tangibility that keeps it relevant. Our brains may think the things we see printed and in-person are more real than what we see online. This can trigger more of an emotional response, which is a key part of advertising strategy.
Print ads and similar forms of traditional advertising may also be something audiences focus on more so than what they see online.
When we're online, we're multi-tasking and looking at several different things or once—not the case necessarily if you're reading an ad, driving past something with advertising, or you're listening to it on the radio.
Of course, this doesn't mean you can cut out digital advertising. What a lot of modern businesses are finding is that they need to integrate both into their strategies.
There are certain limitations to traditional advertising. For example, with television ads, there is the fact that there are so many cord-cutters now.
As a savvy business person developing an advertising and marketing strategy, think about bringing in the best of both worlds and not necessarily leaving either out. You can make them work together and build a cohesive strategy that takes into account the effectiveness of both traditional and non-traditional advertising, but it requires testing and creativity to find what works to best build awareness.