The market in online businesses has expanded over the past decade. And there are many areas where you can reap the rewards of this lucrative industry. The Internet has made it easier to start businesses in several sectors and offer unique products and services to an international audience. Although it is simple to start a business online, there are several challenges companies face to break through the millions of others out there. Investing in these areas will help to build your brand reputation and make you visible to your target audience. Take a look at the aspects you should be investing in to ensure the success of your online business.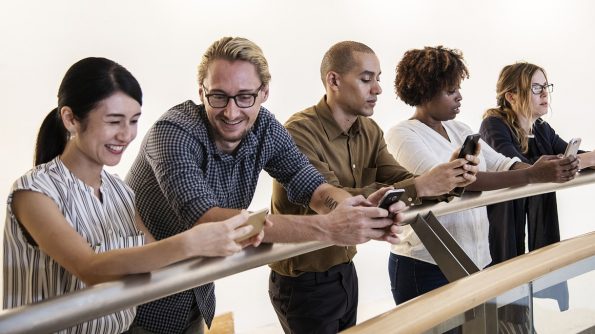 Customer service
When your business has no specific location, it can make people feel disengaged with a brand. Bringing the connection back between the customer and company can often be assisted by good customer service. Having someone, your audience can speak to and engage with is more likely to bring them back in the future. Customer service also helps to resolve issues, advise on products and answer queries in a timely fashion.
Digital marketing
Marketing is a vital element in any business. And implementing a good strategy for your brand is key to reaching your target audience. Hiring the services of a marketing digital agency will ensure you have everything from content, SEO and paid advertising covered plus they can advise you on the best actions to take for developing your user journey.
Increase security
If your online business were to face a cyber attack or data breach, what processes do you have in place to protect your company? If you lost that important information and business data, then you could find it very difficult to maintain regular business activity. Using a cybersecurity provider could give you extra peace of mind in case of an online threat and keep your business running effectively.
A great website
As an online company, your website is the front door to your business. If your homepage is slow to load and confusing to navigate, visitors will click straight off. Having a great website is an invaluable asset for an online company and will make or break your company in the early stages of development. For online retailers, professional ecommerce sites do not come cheap, but this investment is vital to sustain long-term success.
Customer intelligence
Investing in customer research is an essential step in ensuring you are marketing your product to the right audience. You may have an excellent idea for a product or service but failing to identify the market you are selling into may see you struggle to bring your ideas to fruition. Using online tools and services that build this customer data will give you valuable insights into your demographic. It can also be used with your existing analytics to determine the best type of marketing for the sector.
These services are just some of the most important areas to invest in and will help you to sustain a healthy and secure business.