Most entrepreneurs plan to scale their business eventually. If scaling your business is a long-term goal, VoIP technology is non-negotiable. Using traditional phone technology will work short-term, but eventually you'll need a more capable technology. You could wait until the need arises, but at that point it will be more difficult to make the VoIP phone switch.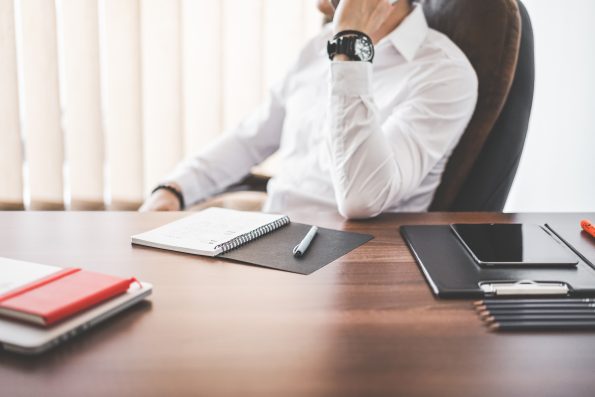 Here are 5 reasons every startup needs VoIP phone service:
1. Scaling a business requires flexibility; VoIP provides that flexibility
Flexibility plays a crucial role in scaling your business. Your systems need the capacity to keep up with frequent changes. VoIP phone technology is inherently flexible. Hosted VoiP services scale on-demand as your company grows. Since it's digitally managed, you can add users to the system as you acquire each employee. You'll never have to pay for services you don't need just to have the option to expand in the future. You only pay for what you use.
2. Scaling a business requires cutting costs wherever possible
VoIP technology offers businesses a variety of services that would otherwise be charged separately by a traditional phone service provider. For instance, services like long distance calling, faxing, forwarding calls, conference calls, and video conferencing are generally charged in addition to a monthly service fee. With VoIP, all of those services are included in your monthly service fee.
VoIP savings are significant
Switching to VoIP will save a significant amount of money. A case study published by PC World proves this claim. In the case study presented, a heating equipment company replaced PBX technology with VoIP and saved $1,200 per month. There was no downtime during the transition. With the switch, the company acquired three times the bandwidth of their old system and new features like the ability to record calls.
3. A hosted VoIP phone system minimizes downtime
Running into constraints with traditional technology is inevitable. For example, if your traditional phone system malfunctions, you'll have to shell out for repairs and pay extra to have your calls forwarded to your cellphone. Meanwhile, you'll lose the ability to direct calls to staff members' extensions, and it will be a mess.
Hosted VoIP technology doesn't have the same constraints. All calls are handled virtually. If there's a problem with your system, your provider will move you to a functional server while the issue is addressed.
If you're in the early startup stages and haven't created a permanent home base yet, your VoIP phone system will move with you. Your business won't be disrupted If you move from a coworking space to a large private office. As long as you have internet access, your system will move with you.
4. VoIP phone service works seamlessly across the world
If you're working with a team of remote employees, you can add locations anywhere in the world. All phones have direct dial numbers according to their location, and you can dial extensions to reach others even in another country.
5. Obsolescence isn't an option
There's nothing worse than technological obsolescence. You invest in a system designed to be the best solution and a few years down the road it's replaced by something better. You have to decide whether to stick with the old system or justify the expense of getting something new. It happens again a few years later and the cycle repeats.
Due to the digital nature of hosted VoIP phone service, you don't have to worry about your system becoming obsolete. As your business grows, you won't have any reason to stress about when you'll need to buy a new phone system to get access to a new feature. It's possible to upgrade your physical phone systems, but it's not necessary as long as they remain compatible with your host's software. Major feature changes occur at the software level, and you won't need to trade in your phones to get access to an upgrade.
If scaling is in your future, switch to VoIP today
It doesn't make sense to rely on clunky phone systems or even cellphones when VoIP is an option right now. Cellphones and traditional phone systems are reliable for personal use, but not for your business. Eventually, you'll experience the failure of traditional systems and it will be a major inconvenience to your business.
In 2012, the global revenue of the VoIP industry reached $43.27 billion and is expected to reach $500 billion by 2020. The sooner you get on board, the sooner you'll experience the benefits.