Here are some handy tips for moving to another state if you have decided to relocate your business. Read on for tips and checklists.
If you're moving to another state and need to relocate your business, preparation is key. There will likely be a number of challenges you face when you move your business from one state to another but we aim to help you minimize those challenges.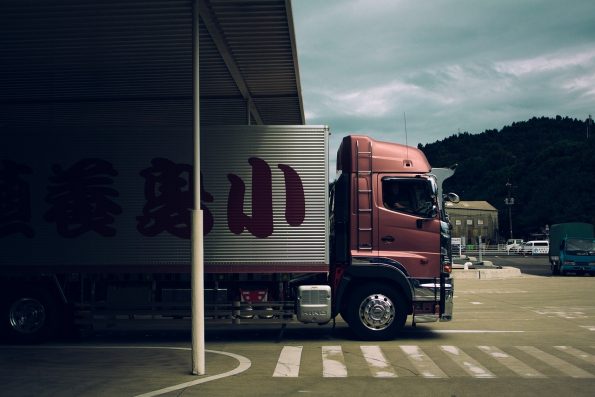 If you don't learn the best practices when you relocate your business out of state, you may damage your business' stability. Continue reading this article to learn how to move to another state with your business.
Get Ready to Adapt
When you're moving your office to another state, you're going to have to adapt from possibly changing your shipping partner to changing where you eat lunch and more. The more you plan for change, the easier it will be for you. Don't forget to consider every part of the change so you aren't left feeling surprised once you arrive.
Spending Time in Your New Office Space
Before you start moving your office, it's a good idea to go ahead of time and map out what needs to be done. Setting up your new office space can be quite a chore and you might want to break it up into a couple of trips if that is doable.
When you're at your office, check to see where the electric outlets are so you know where any desks and coffee setups should go. Check on utilities and cable as well so you know who you'll be paying and what services they offer.
Making the Move
If you have a large office, moving your physical part of your office might be a significant challenge — and expensive. Before you hire a moving company, make sure you check around to get a good deal.
Taking the time to negotiate on the price of your move could save you thousands of dollars depending on the size of your move. Make sure you hire a company you can trust to get all of your important business tools, documents, and furniture to your new location. Don't compromise on the quality of service to save a few dollars.
Once you make the move, it can be helpful to have someone else set up the office and take care of some of the physical labor. You have a lot to do legally so you don't want to stress yourself out.
Taking Care of Legalities
When you relocate your business from one state to another, you could be creating some unwanted challenges. While you're moving your business, that business is always going to show it was founded in the other state.
Before you move, you have to take care of some legal issues. The most common options for people that want to make their life easier are foreign LLC, asset purchase, merger or domestication. Let's go over these so you know what each of these means.
Foreign LLC
If you want to save money, filing a foreign LLC is the least expensive and easiest way to go. When you file a foreign LLC, that means your company is registered in a minimum of two states. This is not a new company but it is registered in both states and that means the filing in the other state does not go away.
While this might be an easy way to do things, it can cost you quite a bit in taxes. Another problem is that you might have liability issues because of different laws in the two states which can be confusing.
Asset Purchase
When an asset purchase, you form a new company and dissolve the old company. Many businesses choose this option and it's like abandoning your old company and starting a new company in the new state.
While this might not cause any trouble in some cases, if you've built up any credit through that business, you no longer have that because you don't have the same FEIN anymore.
Abandoning your company might seem simple but check local laws to make sure it is legal. Some states require that you close a company in a specific way or you could rack up unwanted fines. It's wise to check with an attorney so you don't get into any legal trouble or have to pay out money unnecessarily.
Merger
If you decide you want to do a merger of your company, you have the benefit of keeping your company's FEIN so you keep your credit. While this process is more complicated and it costs more, it can be a good option and help your long-term business success.
To go through this process, you have to prove your company is in good standing in your current state. If you owe taxes or have any other problems in your old state, you will have to take care of these problems first.
Domestication
Each state has different laws on converting your business. If you're looking into domestication for your business, you should consult a local attorney to see if it is even possible. Even states that allow this only allow it on certain types of entities.
More Than Moving to Another State
Now that you know more about how you should relocate your business to another state, there is still more to learn. Fully educating yourself on all things business will help you as you go through this transition. We have related articles on business and more on this site so don't miss out.