By Kurt Rathmann, CEO and Founder, ScaleFactor
Starting a business begins as a pipe dream, a crazy idea that requires persistence through a series of challenges that will threaten to extinguish the flame. Bringing that dream to fruition means maintaining hold of the passion that fueled the fire to begin with, which is sometimes a tough ask in the face of struggle. Once a business has gone from pipe dream to reality, business owners need to ask themselves whether or not they are still as passionate as they were at the onset. 
If the answer is no, it may be time for them to step back and figure out how to rekindle the flame.
As a CPA who left the business world to help business leaders protect their passions, I've seen how easy it is for founders to lose sight of the reason they got started. I've even lived it myself. However, I've also seen how founders were able to turn things around and get back on track. Luckily, it's not as difficult as you may imagine. 
Re-examine the reason you started your company
Every business owner started out for a reason – a love for cutting hair, for teaching yoga, for making coffee, etc. What drove you to go file for your business license in the first place? How did it feel to hold the papers in your hand for the first time? Typically, founders associate the early days of creating their companies with warm memories and a clear mission. The excited, nervous feeling at the onset fuels their motivation to push forward and create.
In the hard times, it's precisely that early mission that will provide the clarity you need in order to maintain focus and reclaim your passion. You're sure to have ups and downs as your business evolves, but you'll be able to call on your mission to find your way back to why you're doing this. Let your former self serve as your guiding light. 
Aggressively delegate the tasks that aren't part of your core business
Delegating tasks isn't something that you do only once. It's something that you should do on a regular basis, constantly revisiting and re-examining what jobs you and only you can handle. 
As your business evolves, you'll probably find yourself spending more time sorting out tax, accounting and finance-related tasks. Instead of getting bogged down by bureaucracy, you should either delegate those tasks either to an internal team or outsource to outside experts.
In the early days, you'll most likely start by delegating broader tasks and as your company grows, the tasks you hand off will become more specialized. As a general principle, remember this: if it's not part of your core business, it's probably not your passion. Let someone else handle it instead. 
Realize that your number one goal is to communicate your vision
There tend to be two types of people that succeed in the business world: people that have a vision and people who help to carry out others' vision. If you're a business owner or founder, focus on the former. It will be the key to your success, and will make or break your ability to scale your company. 
The best business owners or founders, after all, aren't the people who dot every "i" and cross every "t" on every piece of paperwork that comes across their desk. Rather, they're the ones who can best communicate their big-picture vision and strategy to others. 
Don't waste time feeling frustrated if administrative work doesn't come naturally to you. In reality, it doesn't come naturally to most business owners. Focus on the most important role, the one that only you can fulfill: being a visionary leader for your company and how to clearly communicate that vision to each and every person that works with you.
Rediscover your love of learning new things
Most business owners share a common trait: an intense curiosity about the way that the world — including the business world — works. One of the most exciting things about running a company is that you get to indulge that curiosity every day, learning as you go. 
Whether it's marketing, human resources or finance, you have no choice but to gain at least a preliminary understanding of dozens of business topics as you build your company. To maintain your passion, don't lose sight of the fact that even tasks which seem only marginally related to your core business are a great opportunity to learn. 
The time to course correct is now 
Like any worthwhile relationship, your relationship with your passion is a delicate and fickle thing. It requires nurturing and protecting, and occasionally a moment of pause to reflect on why you were passionate in the first place. Being attentive to your inner self, as opposed to the outer stresses of building a business, will help you maintain that passion and become a stronger leader.
Surround yourself with intelligent individuals who believe in your mission and then set out to stay true to it together.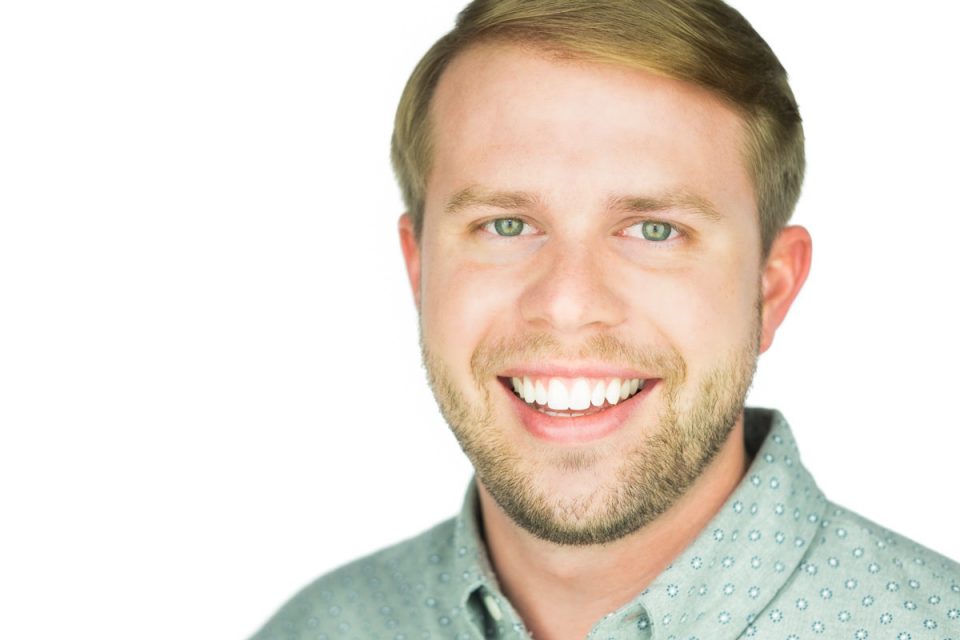 Kurt Rathmann, CEO and Founder, ScaleFactor
Kurt Rathmann is a serial entrepreneur. In high school, he founded numerous businesses, including a 17-person landscape and architectural lighting company with 200+ clients. He attended the McCombs School of Business at the University of Texas at Austin where his experience in the Professional Accounting program developed his passion for financial technology. As a Senior Audit Professional at KPMG in Denver, Kurt became the CFO of KNS Communications Consultants. During his time in this role, he turned his attention toward financial technology innovations and cloud applications. In 2014, he launched ScaleFactor where he is currently the Founder and CEO.