How can you sell an idea or product that is still in the concept or prototype stage before it hits the market? This is a problem that has plagued companies for decades and still plagues some manufacturing companies with a low marketing mindset and openness to change. Gone are the days when you could rely on imagination and artistic 2D sketches. Innovative uses using 3D rendering bring your content to life and helps differentiate your business.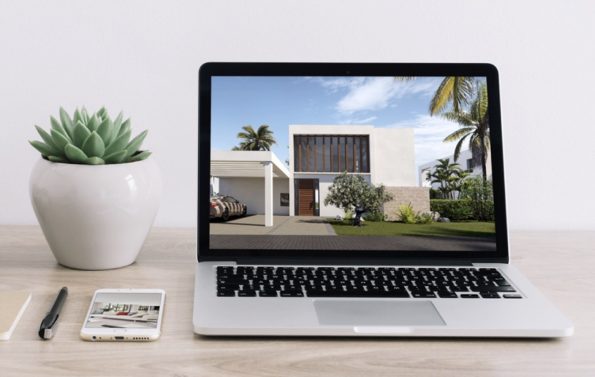 And today, 3d product animation services are a game-changer for companies looking to increase sales. Fortunately, more and more marketers are finding ways to use this technology to facilitate, complement, and enhance their company's advertising communications.
What is 3D rendering?
Rendering is the process of converting a 2D or 3D design into a photorealistic 3D digital image. 3D rendering is like recreating real life in a movie, which is achieved by combining the script, scenery, lighting, main characters, additional material, etc. It's like going from a recipe to a dish, cooked, well served, and served.
Here are some examples of 3D rendering:
3D product visualization
Turn an idea or product design into a photorealistic digital image of the finished product. This can be presented against a neutral background, placed in a real environment (photo inset) or disassembled to show the internal structure.
Architectural 3D rendering
This is a photorealistic rendering of an architectural project. This may be related to the exterior of the building, sometimes a photographic insertion into the actual urban context in which it is built, and related to the interior with the arrangement of furniture suggested by the architect.
3D video animation processing
Visualization is brought to life to show how a product, industrial equipment or manufacturing process works.
3D virtual tour
This allows your potential buyers to take a virtual tour of a property that does not yet exist, is being refurbished, or is not furnished, as seen in the virtual tour.
5 REASONS WHY YOU SHOULD CHOOSE RENDERING TO LAUNCH YOUR NEW PRODUCTS
Rendering improves the customer experience
3D rendering can show products and processes that don't exist yet. From the 3D model, you can create a 3D representation of the finished product and its variants, even if the product does not yet exist. Regardless of its size and complexity of design. This allows the retailer, distributor, and potential buyer to get critical information ahead of time that may be needed to anticipate orders and production. You can playfully present to your customers what they are looking for and help them understand what does not yet exist.
Photorealistic images simplify the design phase
The use of 3D rendering or animation can be very helpful for a company's internal technical staff to understand whether the choice made is the right one or whether certain aspects need to be intervened to check before proceeding with prototype production. . Imagine that you are working on a project that involves several decision makers. Everyone needs fast, accurate feedback from the rest of the design team and maybe even the marketing department. Perhaps someone misinterpreted the draft or didn't read it in its entirety. With a set of digital images showing what else to interpret, comments will be much faster and free from personal misinterpretation.
3D images enhance marketing
Forget the problem of not having adequate and professional images for your website or YouTube channel by using 3D images. Whatever you sell, your potential customers will appreciate "what it is" and "how it works." Rendering allows companies to create photorealistic HD images or animations that show how even the most complex processes work.
Render increases your online presence
If you decide to create a series of digital images and 3D video animations, then you can devote yourself entirely to branding. Publish, share and distribute your visualizations across all online platforms. Use the same images for catalogs, brochures, and promotional materials.
3D is a powerful sales tool in the hands of your sales network.
The market is becoming more dynamic and digital, there is no place for those who do not follow new forms of information dissemination. You need sales tools that can stand up to and outperform your increasingly aggressive competitors. They need tools to overcome geographic, linguistic and cultural distances. Tools to stir emotions and inspire customers with clear, useful and vital information. And are you confident that you can guarantee clear and fast information to your potential buyers thanks to the traditional means of communication that have been available in your sales network so far?
Treenitro is one company that provides professional 3d architectural modeling services with the specific aim of bringing the world of clients to the forefront by supporting the design, marketing and sales departments of our corporate clients. They specialize in rendering products, whether simple or complex, this is not a problem for them, but an incentive to always strive for the best result.