Whatever types of events you run, by using a streamlined event booking system, you can boost your business in multiple ways. Let's dig a little deeper.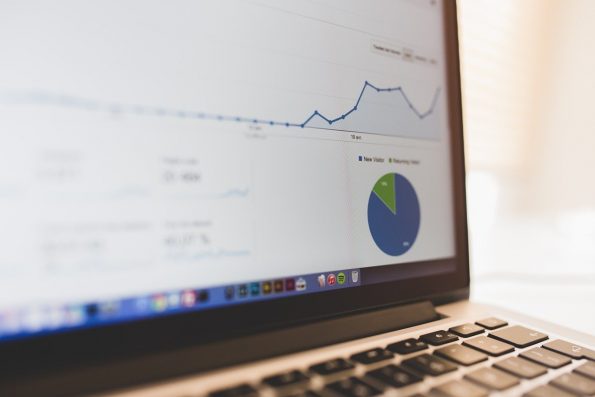 Image source: https://pixabay.com/photos/computer-summary-chart-business-767776/ 
Comparing Different Event Management Software Options
Before we look at the precise ways in which a streamlined event booking system can boost your business, it's worth noting that there are various products available, all of which have similarities and differences.
So, you should spend some time comparing leading event management software options like honeybook vs dubsado and 17hats vs Planning Pod to find the best option for you.
Planning Pod is often the number one choice because the software is specifically built for event professionals to manage business functions like invoices and leads as well as event details like budgets and floorplans.
You Can Improve Conversion Rates with a Streamlined Event Booking System
The more streamlined your event booking system is, the more custom you can get.
For instance, when booking processes involve lengthy tasks like filling out lots of details and jumping through various digital hoops, it's more likely the users will get annoyed and give up, and take their business elsewhere.
On the other hand, when a system streamlines the booking process to within less than three minutes, customers get to the checkout page quicker and don't become annoyed.
By removing laborious steps, you can significantly improve your conversion rates.
A Quality Event Booking System Can Help Your Reputation Grow
While reducing the time it takes for someone to make a booking is one of the great benefits of streamlined event booking systems, you also need to use a system that improves the user experience.
When the booking journey is simple, well-structured, and aesthetically pleasing, more people are likely to use it. In turn, your reputation will grow.
You Can Measure Sales in Real-time to Take the Appropriate Action
The best streamlined event booking systems enable you to measure sales in real-time. That can be very helpful for numerous reasons. 
First and foremost, when you can see which tickets have sold and which have not, you can adjust prices appropriately to increase your return on investment. 
If tickets are selling slowly, you could reduce the price or launch new marketing campaigns. In turn, that enables you to ensure events sell out.
As your events start to sell out more and more, you'll be able to keep a more stabilized pricing structure and boost your business.
Catering to Non-English Speakers Can Boost Your Sales
If you use an event booking system that supports multiple languages, more non-English speakers are likely to use the booking system and attend your events. 
With no added cost or effort needed to introduce a translation feature, it makes sense to use it. By catering to an international audience, you'll also improve your brand image. 
Link Your Event Booking System with a CRM to Boost Business Further
You won't necessarily require all of the features that come with streamlined event booking systems when you use one that can be linked to your existing customer relationship management software.
When both systems are linked, it's simpler and quicker to manage events, segment your customers into lists, and enhance your services.
Using a CRM system with your event booking system can also allow you to access analytics. For instance, if you divide event attendees based on the types of tickets they buy, you can then send targeted marketing messages for similar tickets to those specific customers for future events. In turn, you will sell more tickets for events to repeat customers.