With the world of digital rapidly growing and evolving, so are the business opportunities for start-ups and small entrepreneurs. Whether it be starting your own website and eCommerce store or using existing platforms like Amazon, or eBay, the options are unlimited. With the global pandemic that has swept the globe in 2020, eCommerce has boomed worldwide, and keen entrepreneurs have just jumped on the wave of growth.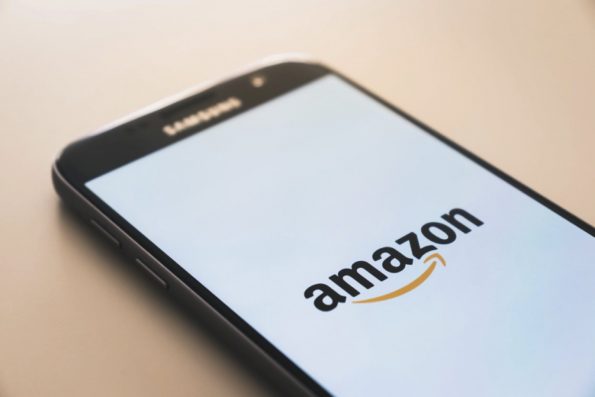 Image Source: Christian Wiediger
How much has eCommerce grown in the last year, you ask? Research has shown that online retailers have gone through unprecedented amounts of traffic and seen surges in sales. Globally, retail website visits soared from 16 billion visits in January 2020 to over 22 billion visits in June. eCommerce stores have claimed to experience Black Friday type sales throughout lockdown periods, forcing them to pivot their operations and processes.
If you are already a business owner or looking to step into the highly lucrative industry, now is the time. We took a look at how you can effectively market an online retailer, specifically, an Amazon business. We unpacked some key marketing strategies that you can start implementing right away to propel your business to an online giant. 
What is Amazon Business?
Let's first take a look at just what an Amazon business is. The Amazon business model is relatively simple and straightforward. Entrepreneurs are able to develop a brand, choose a range of products that they can sell, and list themselves as sellers on the platform. These products will then be marketed and sold to buyers visiting the marketplace. Check out https://projectfba.com/how-to-sell-on-amazon-for-beginners/ for more information.
One of the trickiest aspects of running an Amazon business is remaining competitive and staying ahead of your competition on the platform. Your products will be listed, together with hundreds of other similar products, so pinning down your USP early is incredibly important.
In saying this, becoming an Amazon business has its perks. The platform allows you to start trading almost instantly. You will not need to invest time and money on a website, and you will need a basic setup to get started. Secondly, Amazon is already a trusted brand and already has large amounts of traffic coming to it. In fact, total traffic to Amazon topped 2.44 billion visits in September alone, which is up from the 2.0 billion visits in January 2020. So, your products will get eyes on them.
Establish Your Brand Identity
The first thing you will need to do when setting off on your online journey is to establish an identity for yourself. What products will you be specializing in, and how will you convey this in your brand identity. How will customers recognize you and be drawn to you? Keep in mind, customers usually only buy from brands that they can trust and identify with, so make sure you are highly relatable.
Choosing the right brand name can also make a huge impact on your business. It will need to be simple, easy to remember, and related to your product offering. Try and include the relevant keywords of what you are selling in the name to make it searchable.
Spend some time designing a logo that is not only eye-catching but is also relevant to your offering too. You can either design it yourself, hire a logo designer, or use an online tool to create it.
If you are sourcing products from a manufacturer, you can actually opt-in for the white- label option where you can actually brand the products yourself. You can also choose customizable options or brand your packaging with your logo and company information.
Put Some Money Behind Your Ads
Posting products on the marketplace and simply leaving them, there is highly ineffective. You will need to actually market the products to get them seen by an audience and drive some traffic to them.
You can place ads directly on Amazon, to begin with, which usually has a 20 to 30% success rate. These ads will pop up to the site visitors and direct them to your product pages. The next thing to look at is social media ads. In order to extend your reach even further, you can create Facebook and Instagram accounts and market your products there.
Facebook ads are a great way of reaching a wide and incredibly targeted eCommerce audience. There are numerous types of ads that you can post, from carousels to video ads showing your products. You also have the ability to target specific audiences and their interests and behaviors.
Say, for example, you are an online pet retailer, you can create ads that will be seen by your demographic and who are interested in pets and pet-related content.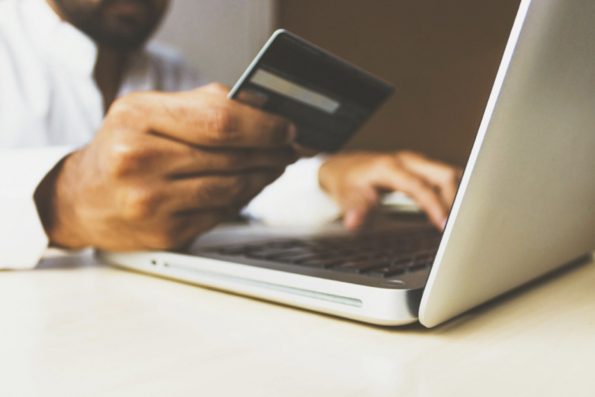 Create and Distribute Product-Related Content
Blogs are one of the most effective ways of marketing products to your target audience. Be sure to be very specific with your content, though. You will want your blogs to be informative, entertaining, and empowering. Your reader will actually need to learn something from your blog, so choose interesting topics that will convert traffic. Focus strategically on SEO-related content that will boost organic traffic.
Take the pet retailer example. You can create blog articles like "Five Reasons Why My Dog Is Getting Fat." In the article, you can strategically place a product you are selling, like dog food or a leash, and link it to your product page. To be even savvy, you can plan your articles around new or promotional or discounted products.
The article title needs to be something that is searchable and contains the right keywords for organic searches. But you will also be able to share the articles across various platforms. You can post the articles on your socials, send them out to your mailing list and share them with affiliate sites. The more your article gets seen, the more traffic you will be able to drive to your product page on Amazon.
Wrapping Up
Should you wish to grow an online empire on Amazon, you will need to ensure that you are a trusted seller on the site. It will take time to build up a reputable brand, but you can give it a kickstart from your side. Ask your customers to review your products once they have received them, and possibly incentivize them for their review.
Link your profile to your socials, and if you can and have the resources, create a website for your brand. Not only will this make your brand more reputable, but you can increase your traffic, heighten your chances of sales, and develop a brand identity with your customers. Good luck, and get selling!