If you are a startup, you need to ensure that all of your online data is kept safe, and there are a number of ways that you can guarantee this is the case. You can opt to set up firewalls, anti-virus software programs, secure your cloud, optimize your wireless internet connection, and above all, get professional assistance with doing all of this.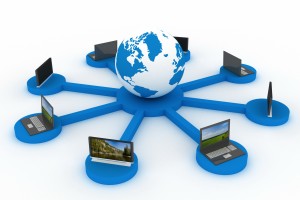 Rather than struggling to figure out what the best options are for your company, it's best to seek advice from experts in this particular field. Doing so will guarantee that your confidential information, and that of your customers, is kept secure at all times. Continue reading for more details.
Set up firewalls
A firewall is otherwise known as a network security system that will ensure hackers do not gain access to your private network.
This is furthermore something that can be installed on your hardware or software, and it is incredibly useful as the first line of defense to prospective hackers.
Of course, however, there are plenty of other online data security essentials to keep in mind.
Anti-virus software programs
If your work computers do not have the best possible anti-virus software programs installed, this is often one of the first mistakes that you can make. Not to mention, there are plenty of options for what you can download, and they help minimize any damage caused by cybercrime.
In other words, this is an easy tip for your startup to adopt and it will surely limit any potential security problems.
Secure your cloud
The chances are that if you don't already use the cloud, you will make use of it very soon. You do this for a good reason, considering that the information you store in it is widely accessible by everyone, and above all, it is incredibly easy to use it. On the other hand, because everything is online, it also means that you must make use of online data encryption to ensure that your information is kept safe.
Secure wireless internet connection
Did you know that if you don't secure your wireless internet connection, a hacker can very easily access all of your confidential data? Something as simple as changing the username and password for it can make a big difference.
Getting help from professionals
The good news is that there are established businesses that can assist you with everything that has been mentioned thus far. Take the example of McAfee security awareness, as they not only give you insights on what the best programs to install are, but they will personally set everything up for your start-up to ensure that everything is working smoothly and efficiently. In other words, this will save you a lot of headache and chaos in the future. And keep your online data safe.
These online security essentials are just a starting point for protecting your start-up, and they should not be neglected by any stretch of the imagination. It will not only give your business as a whole piece of mind, but every single employee will be able to work more efficiently as a result of adopting these tips.