Many startups begin in basements and home offices, but many of those businesses expand well beyond the confines of their original home. If you're feeling a little pinched for space, or your startup is rapidly expanding, it's time to find a new startup location.
The question is, where should you go?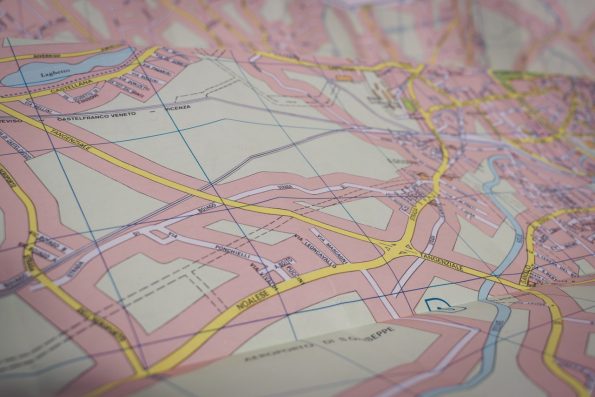 You may be tempted to join other startups in trendy location like the central business hub of Dubai or downtown New York City in the United States, but just because a city is populated and diverse doesn't mean it's the right home for your startup.
Here are a few things you should consider before you open up shop in a new location.
Licensing, Permits, and Regulations
Licensing, permits, and regulations should be your first consideration. Most industries are subject to location- and industry-specific licensing requirements. Permits are the same way. Some cities require extensive application processes with steep processing fees, while others make it easy.
It's a good idea to narrow down your options to a few cities you're interested in and take a deeper dive into the hoops you'll have to jump through as a startup that's opening its doors. That way, you can find a city that won't make the process of opening a new business any more complicated than it needs to be.
Area Business Incentives
Incentive programs are a great way to build a company culture and encourage your employees to work harder, but they can also help you long before you open your doors when you choose a startup location that offers great incentives to businesses in the area.
There are many different kinds of incentives that are offered to businesses, and they vary widely, depending on where you set up shop. A few examples of incentives that are offered in some cities include:
Loan programs for building and construction
Incentives to go green, like installing solar panels
Training grants for employees
You should take an even closer look at area tax incentives where you're interested in opening your startup. Federal taxes will be the same, no matter where you go, but you may find a city that does a better job of easing the tax burden of its businesses than others. For example, some U.S. states lack one or more major taxes that can greatly reduce your tax burden.
Cost of Living
Cost of living is an important consideration when moving to a new city. It's important for residents, but it's important for businesses too.
The cost of living in the area will affect how much you pay your employees. For example, you'll have to pay them a lot more in New York City than in the capital city of Iowa.
It's all about what you want to do with your company's profits. Choose a large city if you want most of your profits to pay employees, and choose smaller cities if you want to reinvest more of your profits in your company.
Access to Talent
It may seem like it's more affordable to choose a smaller, less populated city when beginning a startup than it is to choose a large, bustling metropolitan area. It's true that smaller cities have many benefits, but that doesn't mean there aren't other benefits that make large cities a good choice.
Finding great talent is a huge challenge for any business. It's an even bigger challenge if you set up in a smaller city. There are automatically fewer choices during the hiring process!
If access to top talent is hugely important, you may want to consider a larger city. Those with the ability to hire remote workers will be more likely to make a smaller town work.
Location of the Nearest Mentors and Competitors
Mentorship is extremely important to every business. If you don't have mentors in the area who can help walk you through what it takes to keep your startup afloat, you'll struggle, and you'll feel very alone in the process.
Not only is it important to choose a startup location with plenty of possible mentors, you also have to think about the proximity of your competitors. Having a few competitors close by isn't necessarily a bad thing, but too much competition is. Of course, it depends on your particular type of business, so consider this point very carefully when choosing a city.
Choosing a startup location is often a personal choice, but that doesn't mean it's a decision you should take lightly. With these tips, you can ensure you choose the perfect city to open your doors.