Beginners may be intimidated by the process of investing. Investing is one of the best ways to grow your financial portfolio, and it is possible for anyone to learn the basics, even if they do not have very much money to begin with. There are several common-sense principles that new investors should consider before they take the plunge. Prakash Charan, an entrepreneur, and philanthropist describes the steps that novice investors can take to build an investment portfolio and become part of the investor community.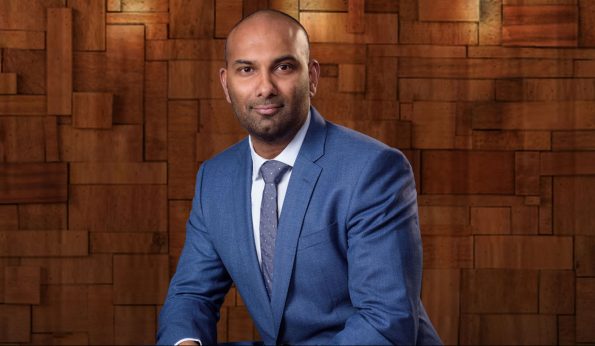 Make Sure High Interest Debts are Paid Off
Before you begin investing, make sure that your high-interest debts are paid off. When you are spending hundreds of dollars each month on interest, it makes much more sense to pay these loans or credit cards off before beginning to put money into investments. The exception, in this case, is an IRA or 401(k) with matching funds, which everyone should start saving in as early as possible.
You should also have a savings account for emergency expenses before you start investing. When you have paid off your debts and begun saving money for emergencies, you can begin investing.
Start Small
When you are just getting started with investments, Atkinson Prakash Charan recommends that you begin on a small scale. Most people are successful when they start with small amounts of money. Each week or each month, you should put aside money for investments. It can be as small as $20 per month. You may need to save a minimum amount before you can invest, but you can keep this money in a savings account.
Out of Sight, Out of Mind
When you are saving money for an investment portfolio, it is a good idea to set up an automatic debit from your checking account to your savings or investment account. If you don't see the money in your checking account, you will have an easier time budgeting around it. Automating the process of investing is a smart way to build the positive habit of putting money away.
Start with a 401(k)
Many employers have instituted 401(k) plans for their workers. These plans have a significant advantage over other forms of investment in that they generally include a matching contribution from your employer. You should try to invest the maximum in your 401(k) so that you can have the best possible match from your employer. This works out to a 100 percent return rate, which you will not be able to beat with any other kind of investment.
Start Simply
One of the best investment vehicles for a new investor is an index mutual fund. Index funds track one of the stock indexes, such as the NYSE or the S&P 500. As you become savvier, you may also want to add different mutual funds like international or mid-cap stocks.
Buying an individual stock carries quite a bit more risk than an index fund. It is not recommended until you have a significant amount of experience under your belt. If you need help choosing stocks, use a qualified investment advisor to help you decide.
Understand the Risks
Investing is not like putting your money in a savings account. It is also not a magic process that will create only profits. The inherent risk level involved in investing is something that novices need to consider before getting started. New investors need to be prepared to keep their stocks or funds for the long term, rather than making many transactions when the price goes up or down.
During the Great Recession of 2008, many people saw their investments nose-dive. People who hung onto their investments were able to recoup the money in the following years, and in some cases were able to achieve greater returns than they had before the recession began.
Know Your Goals
When you start investing, it pays to know how and when you are going to use the money. You should know whether your goal is to provide retirement savings or to save for some other time in your life.
You should be aware that retirement accounts like IRAs and 401(k)s offer tax advantages that other forms of investment cannot match. However, you may also have penalties for early withdrawals before the age of 59 ½. The advantage of investing in stocks, bonds, and index funds is that you can take the money out at any time without penalties, but you will be subject to capital gains taxes if your investment has shown a profit.
Learn About Investing
It is a good idea to learn as much about investing as you can. Learn to do your own research on stock and mutual fund prospects. Learn the difference between stocks, dividends, and exchange-traded funds. Don't let yourself be fooled by investment gurus who claim to have winning formulas for success in the stock market. These people lose money just as often as other investors.
Be Patient
Patience is the number one attribute of a successful investor. Market cycles may rise and fall, but overall, there is an upward trend in stock prices over time. People who hang onto their investments and avoid changing their investment portfolio too often are more likely to make long-term gains.
Taking the First Steps
When you keep these tips from Prakash Charan in mind, you will have an easier time getting started in the world of investing. Over time, your sense of what makes a winning investment will be honed, and you will enjoy greater success as time goes by. Remember to have your high-interest debts paid and to save money for emergencies before you put money into anything but an IRA or 401(k). A conservative investment portfolio will prevent you from having serious financial problems.