You probably have a lot of questions if you're thinking about starting a photography business. There's a lot to think about. What name to use for your brand, how much you need to cover startup costs, and much more. Regardless, if you enjoy walking around with your camera and taking photos, turning that into a business might be a good idea. So long as you are ready to put in the effort, time, and dedication, you can make a nice living from your hobby.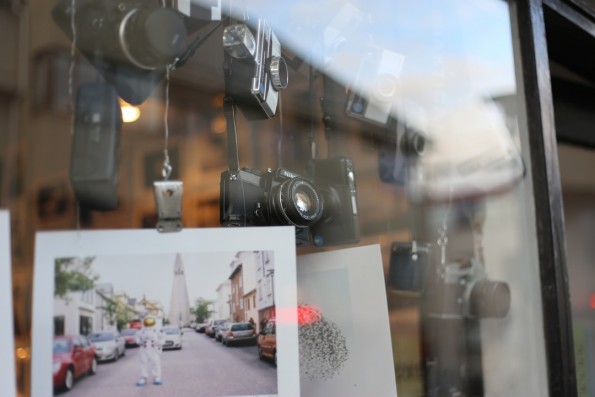 But you're not alone in your desire to transform your creative outlet into a profitable business venture. Right now, photography is a popular job and hobby. Everyone is into photography now that camera equipment is more accessible and consumer-friendly than ever before. Plus, practically every smartphone now has a superb camera. That doesn't mean you should give up on your dream of becoming a professional photographer, you'll just have to work a little harder to stand out from the crowd of inexperienced shooters. You will need to promote yourself on different platforms and create a photography website to showcase your work to potential clients, but we will discuss that more in depth later. First, we'll go over why photography could be the right business choice for you. 
Why You Should Consider Starting a Photography Business
Some of the most obvious reasons behind starting a photography business in 2021 include:
You get to make money while doing something you already enjoy.

There is great flexibility: You can choose to work full-time or part-time, taking advantage of the schedule.

There's meeting new people and attending events, which grows your network.

You can mix business with pleasure. Choose to book clients in places you want to visit.

You get the satisfaction of helping to capture important occasions in people's lives.
Come Up With a Business Plan
Any professional entrepreneur will tell you that you must write down your ideas. Failing to plan ahead is a sure recipe for your downfall. A business plan is an extensive document that acts as a strategic blueprint for your business. It details your company's scope of services, marketing tactics, and financial projections. 
This is an excellent opportunity to formulate a budget to regulate your spending. You may have to invest in equipment acquisition, training for yourself, and marketing endeavors. Photography equipment is very costly. Professional photographer Austen Diamond suggests beginning with the essentials and building up as you go.
Nowadays, your photography business can be online only, without a physical presence. This is an excellent way to reduce overhead. This said, having a brick-and-mortar studio has its own benefits. For instance, it acts as a gallery to showcase your art or a place where you can create indoor sets to minimize the cost of hiring venues.
A one-page business plan can be created using a variety of suitable templates. Make your business plan short and simple, focusing on the essential facts. Consider your one-page business plan as a means to encapsulate your photography business knowledge concisely. 
Give your business a name so people can find you. And don't forget to define the prices you will charge for your services. This helps you gauge whether the photography business will be profitable.
Create a Killer Website
An online presence is the most effective approach for creatives to demonstrate their abilities and personalities to the world. Not only does it have an extensive reach, but it also influences consumer decisions immensely. According to a recent study, 97 percent of buyers were found to conduct online research before making a purchase. It is highly profitable to take advantage of this emerging consumer trend. You should not overlook the role of a photography website in your business. 
Before you upload your subjects' images online:
Make sure you have their permission.

Create accounts on social media sites where you might find your target demographic. Although there are free website themes available, your website serves as your showroom.

Consider whether it's best to have your website professionally designed if you want it to be unique.
Marketing
Marketing is a catalyst for success in any photography business. If you don't put your name out there, how will people find you? You have to sell yourself. Begin with your website. Have it optimized by a professional SEO company to reach your kind of audience through organic search.
Social media is also an excellent platform to market your brand and advertise your work. It helps to be active on Instagram, Facebook, and any other trending platforms. Personal marketing with business cards is also an effective method. Keep a few with you at all times and pass them out to new people you meet at shoots and events. You can make your own or hire a professional to design your business cards.
Last But Not Least
If you have the determination, starting your own photography business can be a terrific way to supplement your income or perhaps replace it entirely. Even though the photography market is highly saturated and competitive, with the right effort and marketing you can succeed.