There are many reasons why startups fail, and the difference between failure and startup success isn't always product or service related. It can be influenced by something seemingly small such as how information is managed by the business.
In general, successful startups do three major things: They understand who their customers are, what they want and clearly define the product or service Unique Selling Point(USP).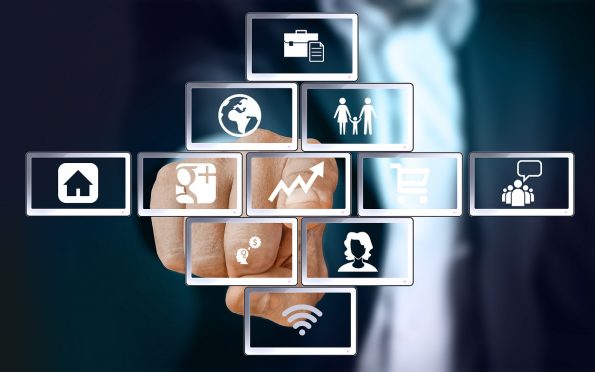 However, the key difference between a successful and unsuccessful startup rests on the shoulders of the entrepreneur themselves.
What do Successful Entrepreneurs do that Others Don't?
They Make Clearly Defined Goals
Entrepreneurs who succeed may have crazy ideas, but they do not stop there. They set clear goals and create actionable plans to achieve them. As team leaders, they are effective communicators and extremely charismatic.
Not only are they able to relay the vision to the team members, but they are also able to inspire them to drive the work required to bring the vision and startup success to fruition.
They Make Smart, Calculated Business Decisions
In order to ensure a successful business, it is important that entrepreneurs make smart and calculated business decisions. Such as ensuring their companies are properly insured, that they have a separate current account for business finances and that they are up to date with the legalities of their business.
It is also important that any strategic decisions made for the business are based on proper research and data so that they are making the best moves possible.
They are Tenacious
One of the distinguishing traits of a successful entrepreneur is tenacity and their drive to succeed. They put their heart and soul into their business and remain firm even in the face of adversity.
When a plan or strategy fails, they do not dwell on their failures and shy away from risk. They come up with a new plan and keep going.
What are the Things Successful Entrepreneurs do not do?
Expanding Prematurely
One of the major reason's startups fails because they expand too early. This can be tricky to navigate because the goal of every startup is to grow. Expanding should be carefully planned and done the right way.
When is the right time to expand a business as an entrepreneur? You are ready to expand when:
You know the lifetime value of your customer and the cost of acquiring a new customer.
Your business model isn't repetitive – that is, you do not have only one channel of customer acquisition.
You are not spending more time completing business-related tasks as opposed to coming up with new business strategies.
Build Products Without Considering the Market
In order for a startup to succeed, it needs to be solving an existing market problem. This is essential because statistics show that about 42% of startups fail because they didn't meet a market need.
How do you avoid this problem hindering startup success? By customer development. You should combine user research and customer building in order to grow your business. Focus on solving your customer's biggest problems and be open to feedback. Remember, nice features don't sell, solutions do.